The Three Theological Virtues as Revealed by St. Joseph in the Gospel of St. Matthew
Monday to Wednesday, December 2, 3 and 4
two sessions daily, 10 AM and 7 PM
(9:00 Mass in the Sanctuary,  Coffee time following Mass in Corbett Hall)
Childcare provided for both sessions. MUST RSVP to childcare@saintbrigid.org.
We are pleased to provide an Advent Parish Mission presented by the Very Rev. Francis Reque, O.S.B, an experienced mission leader and Prior of St. Bernard Abbey in Cullman, Alabama.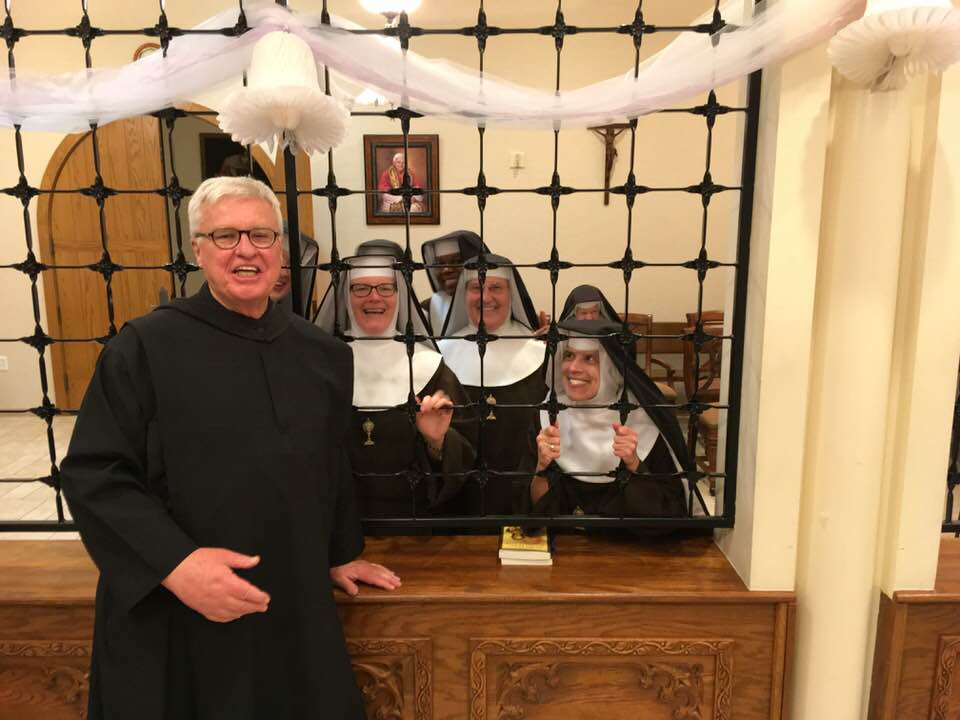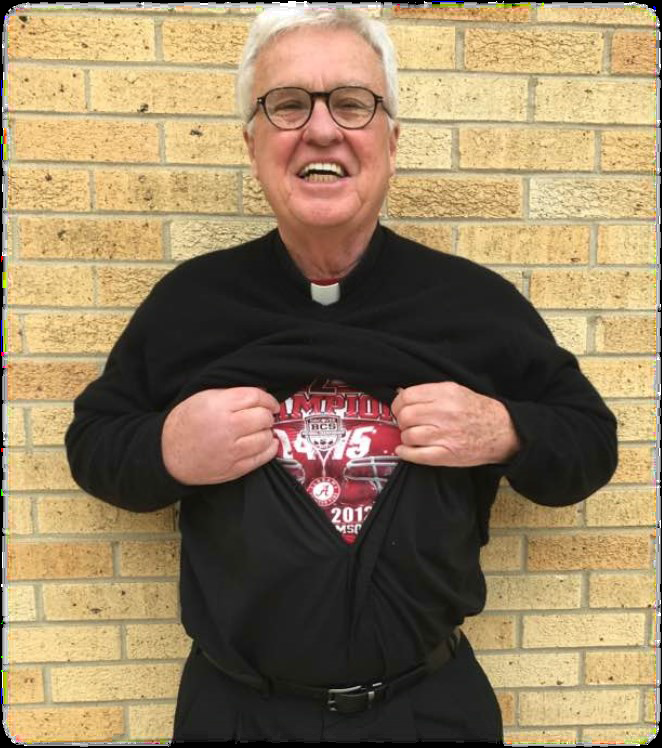 Always smiling, he is loved by the Poor Clares of Perpetual Adoration and, and an Alabama fan. 
St. Matthew appends the adjective "righteous" to St. Joseph, an adjective that illumines much of St. Joseph's behavior and our understanding of him as an exemplar of the theological virtues. 
Themes:
Monday –  "You're What?"
Faith and Faithfulness, as belief, followed by action, especially in trying and confusing situations.
Tuesday-  "How Does Going to Egypt Solve Anything?"
Hope as a belief in God's providence that enables one to continue on in circumstances that seem to offer no hope.
Wednesday-  "Traveling Hither and Tither at the Command of the Other"
Love as willed behavior that looks to the good to the other even when one is faced with a situation not of our making.
"A Parish Mission can be viewed as an opportunity for spiritual healing, renewal, and reconciliation.  With an emphasis on love and mercy, it also can provide an opportunity to change hearts and transform lives as we renew and strengthen our relationship with our Lord."… 
                                                                                Fr. Neil Herlihy