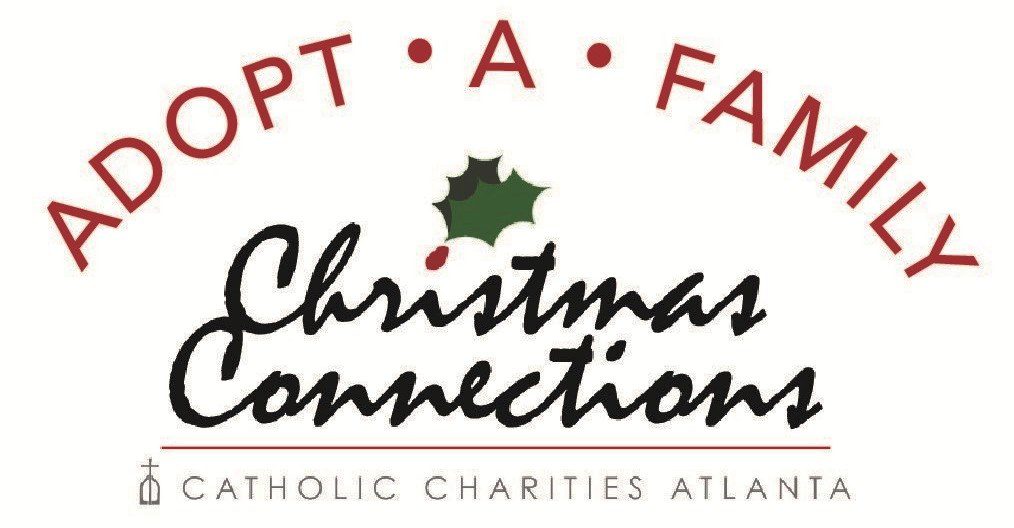 The "Adopt a Family" program, partnered with Catholic Charities' Christmas Connections ministry, is successfully supported by many volunteers and sponsors here at St. Brigid, as well as other parishes in the area.  At St. Brigid, thanks to your enthusiastic generosity, we have consistently sponsored 400 families each year!
All of these families have completed a need-based screening process administered by Catholic Charities.
Covid-19 has had a devastating economical effect on many families, including the Catholic Charities' clients that we assist year after year.  Please mark your calendars with a December 3rd gift drop-off date to bring some hope  and happiness to a very deserving family this Christmas!
Email sign-ups:  Contacting us by email is the safest, easiest and most efficient way to sponsor!
Contactless gift drop-off:  Pull into the St. Brigid parking lot on Thursday, December 3rd, pop your trunk and our masked volunteers will transport your gifts to the appropriate truck.
If you would like to sponsor a 2 to 4 person family, please email Sharon Kinney:   aafsmallfamilies@gmail.com
If you would like a family with 5 or more members, please email Matt & Jolita McGee:  aaflargefamilies@gmail.com
We will respond with a wish list for the family, packing instructions, and a tax receipt.  THANK YOU!
This event is sponsored by the
To learn more about Catholic Charities, visit catholiccharitiesatlanta.org.