Please join the Celebration of Christopher David Truss via live stream: 
https://evt.live/celebrating-the-life-of-christopher-david-truss-jr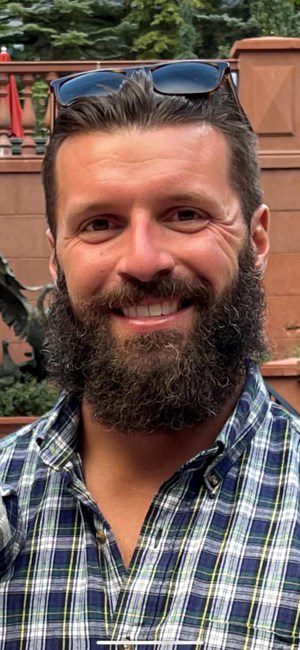 Mr. Christopher "Chris" David Truss, age 34, of Cumming, Georgia, passed away suddenly on September 19, 2021. He was born on October 13, 1986 in Boca Raton, Florida, the son to Christopher David Truss, Sr. and Mary Beth Truss.
Chris was a well-known athlete in high school, excelling in all sports and then went on to graduate with his Bachelor of Science degree. He worked in the medical industry for several years.
Chris met the love of his life, Alexandra (Aly), and it was love at first sight.  He knew immediately Aly would be his wife and they were united in holy matrimony. This union of happiness was blessed with three loving children.  Chris and Aly loved each other and enjoyed many years of precious moments and adventures together. Chris first priority was his family. He adored his family, as he loved having his family, friends, and teammates around. He was a devoted husband, a loving father, son, brother, uncle, teammate and friend. His life will forever be cherished in the lives of all who knew and adored him.
Chris lived life to the fullest.  Chris loved the outdoors and staying physically fit.  He was intelligent and had a way of connecting with people.  His tall stature and bright smile would light up a dark room.  He never met a stranger and had a genuine spirit.  He influenced so many people and everyone loved him.
He is preceded in death by his father, Christopher David Truss, Sr. Chris is survived by his devoted wife, Alexandra Truss; son, Christian Truss, age two years; daughters, Charlotte, age six years and Claire, age four years; mother, Mary Beth Truss; brothers, Cameron Truss, and Conner Truss and his wife, Michele; father and mother in law, Ron and Bonnie Farrell, and several friends.
In lieu of flowers, the family request donations to the Sam Robb Fund for Curing Childhood Cancer at https://curechildhoodcancer.org/about-cure/name-funds/the-sam-robb-fund .