A Battle for the Soul of Our Nation & the Catholic Church-   August 15 to Oct. 7, 2020
The Novena will begin on August 15th, the Feast of the Assumption of the Blessed Virgin Mary, and will end on October 7th, the Feast of Our Lady of the Holy Rosary.
We will have two intentions: to pray for the restoration of the faith in the United States, and to pray for the universal Church as the Amazon Synod approaches.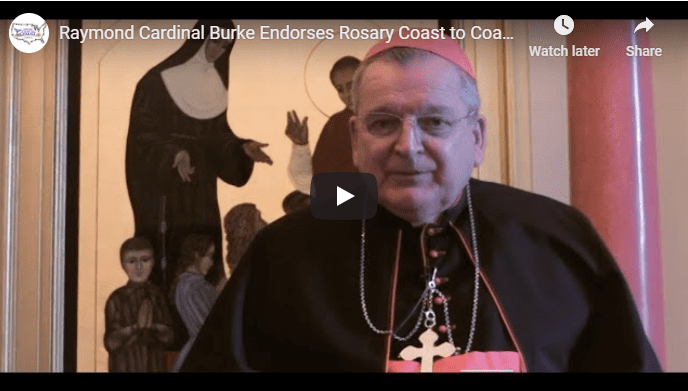 In the United States, we continue to live in peace-less times with laws and court rulings in conflict with God's laws; especially the disregard for the rights of the unborn, elderly and weak in our society and the attacks on marriage and family values.
Society and many levels of government continue to demonstrate intolerance towards biblically-based religious belief and practice. In conflict with First Amendment constitutional rights, persecution of traditional religious expression has reached historically high levels. Whether it's our country or our Church, this is a spiritual battle of historic proportions!
We now need to implore graces from Almighty God, to lead the Pope and the Bishops to follow sound doctrine and tradition, and firmly reject modernist interpretations of the priesthood, religion, and inculturation.
Go to https://rosarycoasttocoast.com/novena-for-our-nation/ for details.