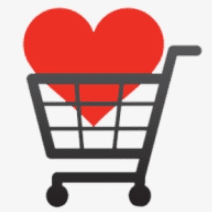 Experience feel-good shopping.  Shop  by clicking on the 'Go to smile.amazon.com' link in the orange box below and Amazon will donate to  Saint Brigid Catholic Church, at no cost to you.  Same products, same price.    You shop and Amazon will donate  0.5% of the price of your purchase.   For frequent Amazon users, this additional perk is a great way to give to Saint Brigid.
AmazonSmile can be a bit confusing for first-time users. Here are some things to remember.   The Internet address is smile.amazon.com.  But the company uses the term AmazonSmile in its explanatory information.   If you already have an Amazon account, when you click on smile.amazon.com, you will be asked to sign in.  If you don't have an account, you will need to set one up. It doesn't cost anything to set up an Amazon account.  Once signed into smile.amazon.com, you will be prompted to pick a charity. Find Saint Brigid on the list.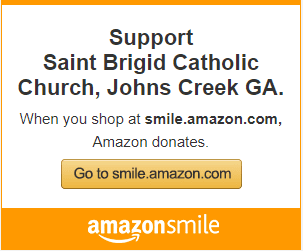 The easy way is just click on the AmazonSmile Image and it will take you directly to our page at Amazon.com.
Save the bookmark in your browser (EDGE, IE, Chrome, or Firefox) to save time.
Remember to go to smile.amazon.com each time you shop 
for all of this to work.  Thank you.