Children's Stations of the Cross, Friday March 19th, 5:30 PM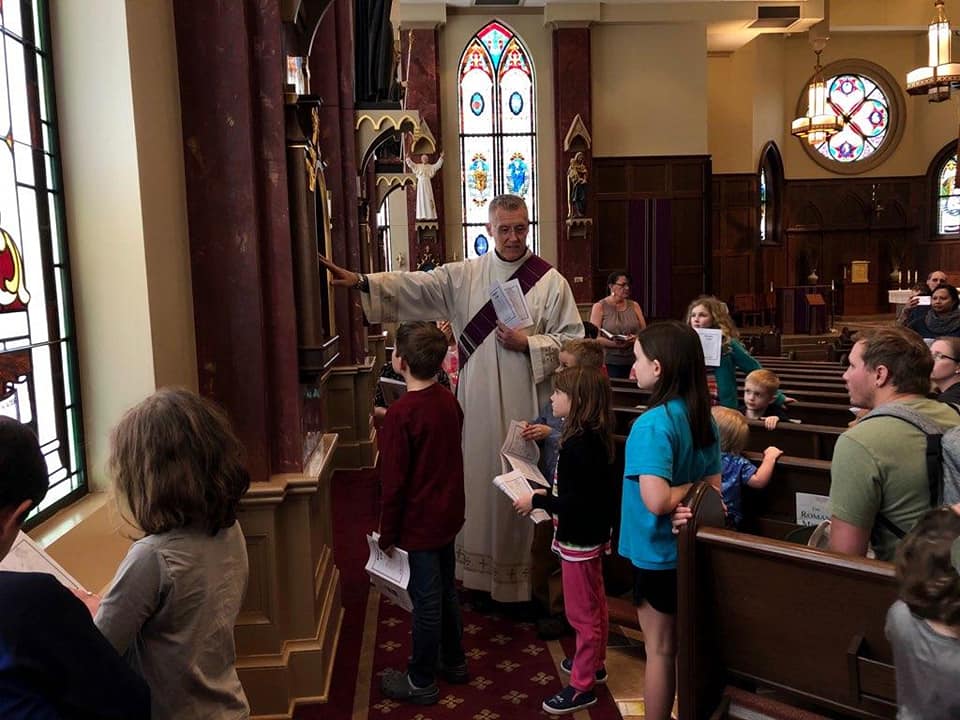 Children's Eucharistic Adoration, 5:30 PM in Sanctuary and Corbett Hall
 April 27th, 2021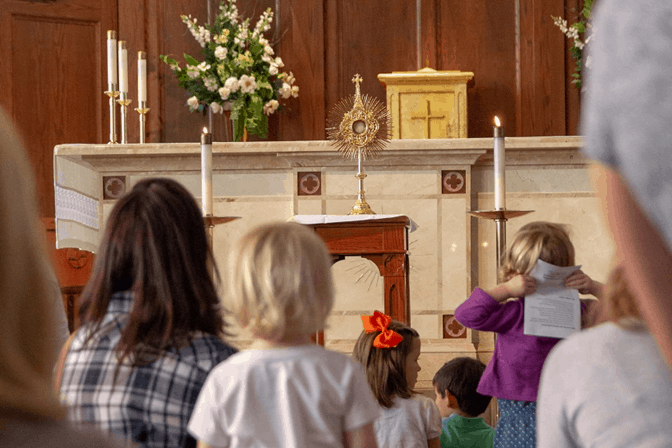 Our special monthly worship time geared specifically for children!  There will be times of music and prayer as well as times of quiet meditation.  Bring your kids for a time of prayer, praise, and adoration with the Blessed Sacrament.  Children of all ages are welcome, even little ones who love to make "joyful noises!"  We will meet at 5:30 PM in the Main Church and move to Corbett Hall for a $2.00 /child pizza dinner around 6:00 PM.
Fr. Michael Bremer, our new Parochial Vicar, will lead us during Adoration!
We are also excited to have Fr. Michael offer the Sacrament of Reconciliation for moms and children who have made their First Reconciliation after Adoration!  We know it can be hard to get to confession as a mom, so we hope that this opportunity will enable you to receive this beautiful sacrament!  Please RSVP so we can plan enough dinner at:
Please indicate your pizza preference using the Poll feature in this Evite so that we can plan how much food we need. I know this feature may not be visible on your mobile device, so please please look for it on your desktop (if possible) or leave a comment in your RSVP!  For information please contact Claudia Vigil at claudia@vigils.net.