Family Adoration Night,  Friday, October 29, 2021, 5:30 PM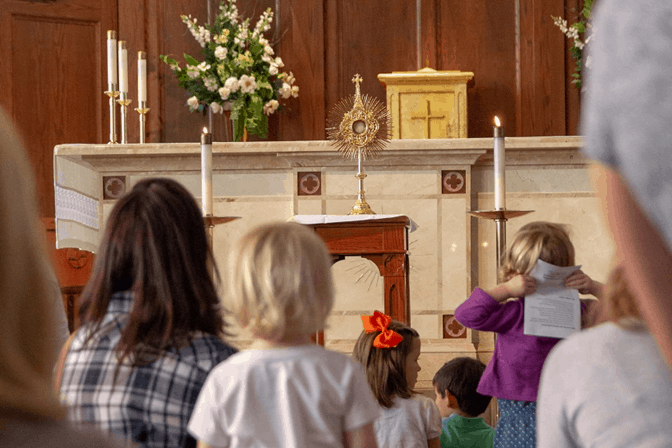 Our special monthly worship time is geared specifically for children!  There will be times of music and prayer as well as times of quiet meditation.  Bring your kids for a time of prayer, praise, and adoration with the Blessed Sacrament.  We will gather for 30 minutes of prayer led by Deacon Leo.  Music and Meditation lead by Christoper Vigil .
Children of all ages are welcome, even little ones who love to make "joyful noises!" and take a closer look at Jesus and the Altar.
We will meet at 5:30 PM in the Main Church and move to Corbett Hall for a $2.00 /child pizza dinner around 6:00 PM.   RSVP at: https://www.signupgenius.com/go/4090A44A8A72CAB9-family2
---
Children's Stations of the Cross,  TBA