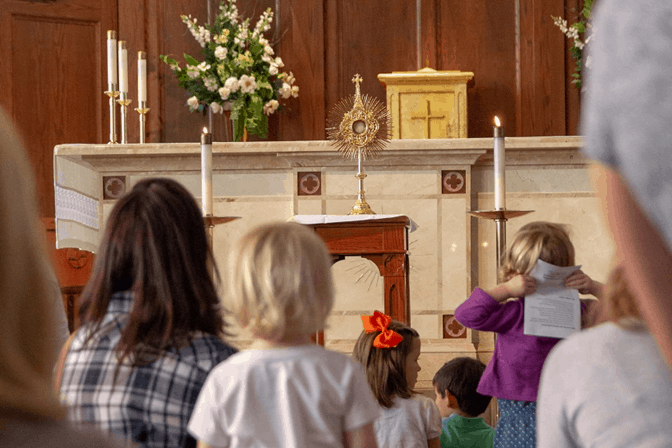 Children's Stations of the Cross, TBA
Please join us on October 21, 2022, at 6:30 PM in the main Church for Family Adoration!
At 7:00 PM, following Family Adoration, we will gather in Corbett Hall to enjoy a pizza dinner together.
This is an opportunity for The Women of Saint Brigid to gather with our families and give younger children a chance to see the altar up close and enjoy prayer, praise, and Adoration with the Blessed Sacrament. Children of all ages are welcome, even the little ones who like to make joyful noises.
Please RSVP below by Wednesday, October 19 so we know how much pizza to order.
Questions? Please email vanessa.t.sassano@gmail.com
RSVP at https://www.signupgenius.com/go/10c0d4fabad2ea7f5c61-family.
---
Children's Stations of the Cross, TBA