Faithfully Flourishing Together- 2023 Women's Day of Reflection
January 21st – 9:00 AM – 2:30 PM – Corbett Hall
Here is the link to register for this event Women's Day of Reflection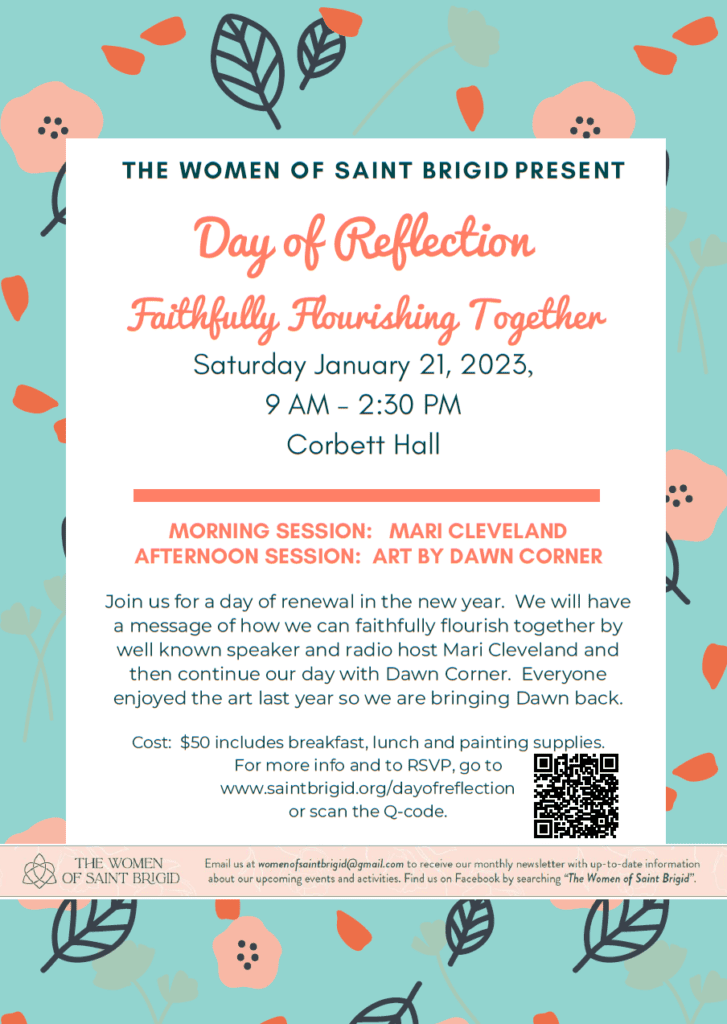 Here is the link to register for this event Women's Day of Reflection.
Mari Cleveland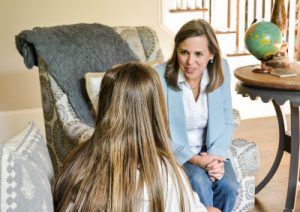 Mari enjoys leading retreats and giving talks across the Atlanta archdiocese and has served as a Stephen Minister, Bible study leader, and spiritual director for a Christ Renews His Parish team. Mari was blessed to grow up on Guam, a 98% Catholic island where every village has its own patron saint and what Mari describes as "the most generous people in the world!" Mari and her husband, George, are parents of two college-aged children, John and Lilly, both graduates of Blessed Trinity Catholic High School. The Clevelands are parishioners at Saint Jude the Apostle and have been active in various ministries including Parish School of Religion (PSR), Edge, Alpha, Ministry to the Sick, and St. Vincent de Paul. Mari was recognized as Saint Jude the Apostle's 2017 Woman of the Year. Mari hosted Shelter in Peace, a local show that began airing on The Quest in April 2020 in the beginning of the Covid-19 pandemic as a way to offer listeners encouragement and prayers. That show grew from "an idea for one or two episodes to pray for our listeners" to become a weekly show offering support, hope, and opportunities to grow in faith on a variety of topics. Mari has 30+ years business experience in human resources, sales, and training and provides leadership training for Fortune 500 companies.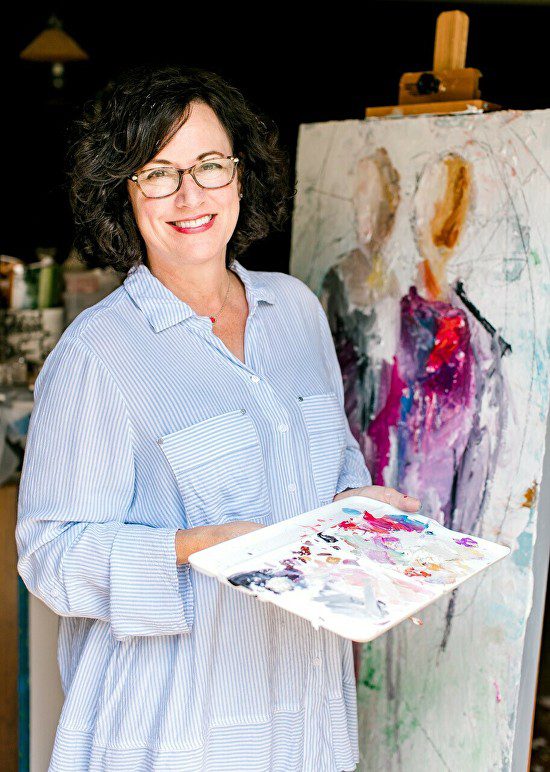 Dawn Corner
Dawn is a self-taught artist, who has been painting and teaching for over 10-years and has perfected her painting style with acrylic and collage on canvas and paper. Her paintings are characterized as a deep layering of colors and textures finished with a glossy glaze to draw out the intensity of colors. One of her favorite subjects are angels. She gravitated to painting angels after being inspired by her mother. When painting angels, she starts not always knowing the outcome but allows her intuition to trust the process letting the angels develop and come into being. Whether it's trees, flowers, buildings or animals her work is intentionally created from an abstract expressive play with colors, constantly experimenting and changing until the layers and image come into focus. Dawn has studied with many notable artists including Robert Burridge. Her Angels can be found in the serene environment of Yoga Studios and meditative centers including Galleries and private collections through-out the U.S.