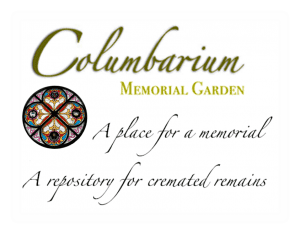 The Saint Brigid Columbarium and Memorial Garden is a sacred resting place on holy ground for cremated human remains with the same dignity as a cemetery.  It is a place for our loved ones to rest until our Lord comes again; a place at home in our beloved community and Church. 
Our Columbarium will offer a very peaceful place for you to come and pray and ask God to intercede for your loved one.  The opportunity is here for you to purchase one of a limited number of niches in the Columbarium.
The parish Columbarium offers these benefits:
Perpetual Care
The Code of Canon Law requires the Catholic Church to perpetually maintain its places of burial. Hence, care will always be guaranteed.
Security
Proximity on well-lighted Church grounds assures optimum security.
Convenience
With your final resting place only a few feet away from the Church, your family and friends attending Mass will not have the inconvenience of driving to another location for a visit to pay their respects.
Serenity
Our Columbarium design fits perfectly into the existing space, offering a serene, peaceful environment for meditation and quiet reflection.  Our beautiful sacred resting place is located adjacent to the Adoration Chapel. You are welcome to visit it anytime the church doors are unlocked.
The Saint Brigid Columbarium and Memorial Garden complies with all the Roman Catholic Archdiocese of Atlanta requirements and was blessed by the Most Reverend Archbishop Wilton Gregory on August 16, 2016.
---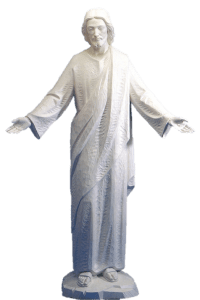 The price for a double niche holding two separate urns is $7,600, and for a single niche holding one urn is $4,000. The partial value of $4,500 of the double niche and $2,000 of the single niche is treated as a donation to Saint Brigid Catholic Church.  The price includes the urns, engraved face plate, perpetual care fund, and all other costs associated with the Columbarium.
There is a limited opportunity to commemorate your loved one by making a tax-deductible donation towards a bench as a memorial.
Please contact John Revell (information below) if you wish to purchase a single or double niche here at Saint Brigid.  He will then contact you to visit the office to complete the necessary paperwork, select your niche location, and finalize payment.  Niches may be paid for online by clicking on the green button below.  However, you must complete all of the paperwork and send to the church office before your payment is made online.
Thank you for your interest in this wonderful addition to the Saint Brigid parish.  For more information, please contact John Revell at 678-393-0060, ext. 111, jrevell.saintbrigid.org.
Memorial Garden, columbarium at Johns Creek parish a place for prayer