Regular Mass Times:
MONDAY to FRIDAY
6:30
am & 9:00 am – Chapel
SATURDAY
9:00 am – Church
SATURDAY
(Sunday Vigils)
5:00 pm
SUNDAY
7:30 am, 9:00 am, 11:00 am, 1:00 pm & 5:00 PM Life Teen. – Church
Evening Prayer
– Wednesday evening in the Chapel with the Blessed Sacrament at 7:00 PM. Prayer booklets are provided.
The Solemnity of the Assumption of the Blessed Virgin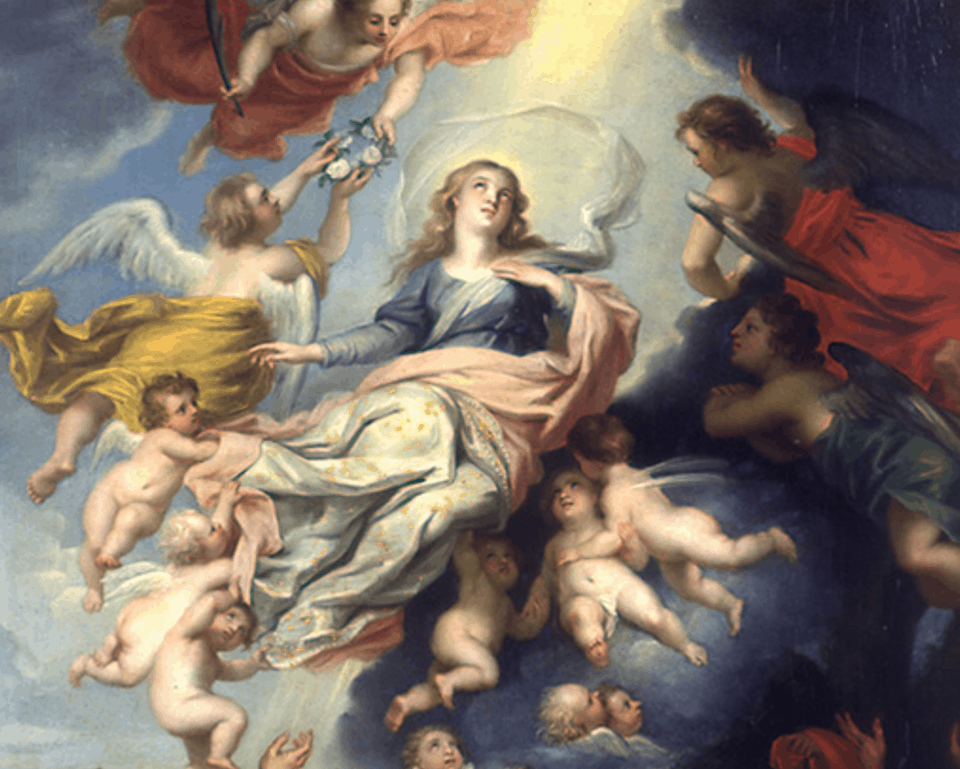 Tuesday, August 15th
Our Catechism states that "…the Immaculate Virgin, preserved
free
from all stain of original sin, when the course of her earthly life was finished, was taken up body and soul into heavenly glory, and exalted by the Lord as Queen over all things so that she might be the more fully conformed to her Son, the Lord of lords and conqueror of sin and death.
Additional Mass times are: Vigil Mass (August 14) 7:00 PM, Tuesday: 6:30 AM, 9:00 AM, 12:00 Noon, and 7:00 PM
All Masses are in the Sanctuary
---
Restrictions End
The Archdiocese has recently eased restrictions on the reception of Holy Communion. As you may know, the Divinity of Jesus is fully present in the Eucharist. We have the privilege to come into communion with Our Lord's Divinity each time we receive the Eucharist. Beginning May 13th, starting with the Vigil Mass, we will have the opportunity to receive either or both species – the Body of Christ and The Blood of Christ. The Body of Christ will be distributed in the same locations. You may receive in the hand or on the tongue at any time. The Blood of Christ will be available in front of the Altar on both sides. As the desire to receive Precious Blood increases, we will increase the availability of it.
"You don't know how to pray? Put yourself in the presence of God, and as soon as you have said, 'Lord, I don't know how to pray! You can be sure you've already begun."
Saint Josemaría Escrivá