Throughout the month of November ….
the Church celebrates All Saints, honoring all those faithful in heaven. The Church also remembers our Faithful Departed. The need and duty of prayer for the departed Souls have been acknowledged by the Church at all times.
This duty has found expression not only in public and private prayers but especially in the offering of the Holy Sacrifice of the Mass for the repose of the souls.  The celebration of the Mass is the highest means the Church can provide charity for the dead, but we can also relieve their sufferings through our prayers, sufferings, and penances.  We can help the Poor Souls by doing acts and prayers that have indulgences attached to them. There are many indulgences applicable only to the Souls in Purgatory, that can be obtained during the month of November.
Reconciliation Times
Monday  7:00-8:00 AM
Wednesday  6:00-7:00 PM
Friday  7:00-8:00 AM
Saturday  9:30-10:30 AM
All times are held in the Sanctuary Confessionals.

All Saints  ( Holy Day of Obligation)
Friday, November 1, 2019
Vigil (Thursday, Oct. 31) 7:00 PM,  6:30 AM  9:00 AM, 12:00 Noon, and 7:00 PM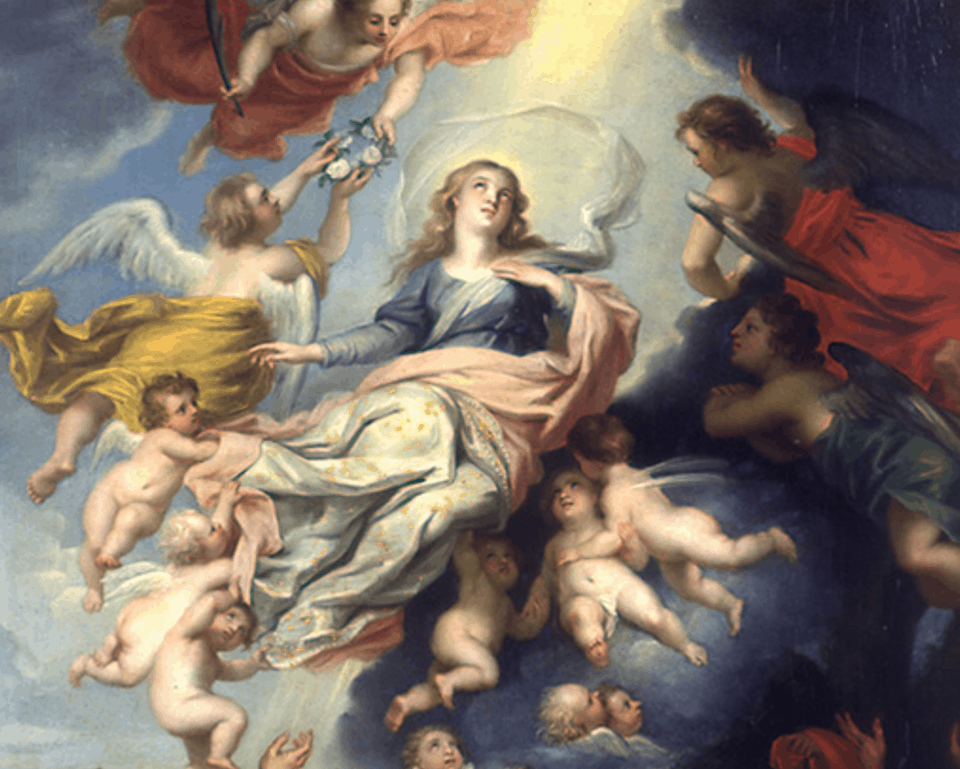 All Souls Day, The Commemoration of All the Faithful Departed
Saturday, November 2, 2019
9:00 AM and 11:00 AM
All Masses are in the Sanctuary
No Confessions will be held due this morning due to this Solemnity. 
"It is, therefore, a holy and wholesome thought to pray for the dead, that they may be loosed from sin."   (2 Macc. 12,46)