We are here to listen and take action.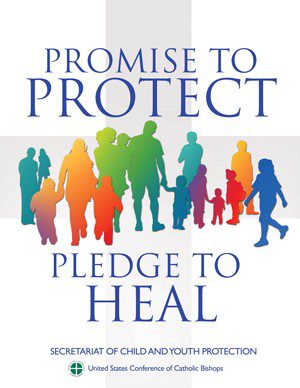 Archdiocese of Atlanta's 24-Hour Abuse Reporting Hotline
1-888-437-0764
Hotline to Report Abuse by a Bishop
https://reportbishopabuse.org or 1-800-276-1562
Learn about Georgia's MANDATORY Child Abuse Reporting Law- How?
Archdiocese's Guidance on Reporting Child Abuse 
Saint Brigid Catholic Church is committed to providing a safe environment for you and your family to worship and grow in your Catholic faith.  Our parish follows the archdiocesan safe environment policies and procedures in accordance with the U.S. Bishop's Charter for the Protection of Children and Young People.  Safe Environment programs are in place to assist parents and children.
---
Safe Environment Record Requirements
Safe Environment for ADULT VOLUNTEERS   
All clergy and staff, as well as ADULT volunteers whose duties involve contact with minors and vulnerable adults, undergo a background check (Sterling) and attend a required safe environment training (VIRTUS).
Safe Environment for MINOR VOLUNTEERS  
Minor volunteers are defined as volunteers who are aged 13 – 17 or older than 17 if still enrolled in high school.  Minor volunteers are present to assist the adult supervisor, and not supervise a group of children.  All Volunteers must be at least five years older than the minors for which they are in contact.  Minor volunteers must always be under the supervision of two Safe Environment Compliant adults.
The following paperwork on this page must be completed and returned to Rachel Coco in the parish office:  https://archatl.com/ministries-services/safe-environment/grades-k-12/
 Minor Volunteer Application
 School Reference Form
 If a minor is homeschooled, instead of the Minor School Reference form, s/he must provide three non-relative references, which are then to be checked by the Safe Environment Coordinator
---
VIRTUS Trainings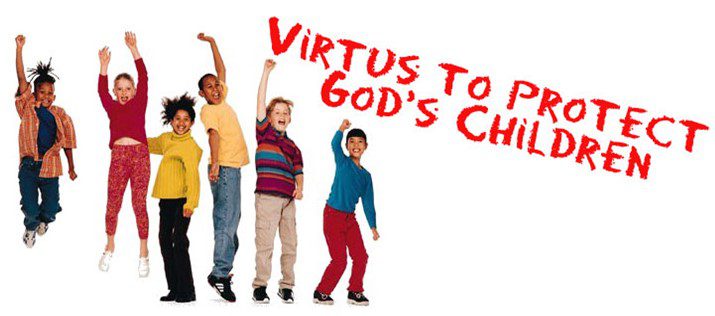 The Archdiocese of Atlanta proudly offers Safe Environment training materials to all schools and parishes.  VIRTUS Protecting God's Children (commonly referred to as "Virtus") is the training program for adults and children in grades Kindergarten through 12th grade.
– All clergy and staff, as well as any ADULT volunteers whose duties involve contact with minors and vulnerable adults, must attend a VIRTUS Training.
–  All adults are invited and parents are strongly encouraged to attend.
We host the ADULT  VIRTUS training regularly at Saint Brigid and you are able to attend locations in the Archdiocese of Atlanta convenient to you.
---
The next session is at Saint Brigid on
Wednesday, December 14, from 6:30 PM to 9:30 PM in Corbett Hall 
These sessions are open to ALL in the Archdiocese.  No childcare is provided. 
---
VIRTUS for ADULTS VOLUNTEERS –  How to register to attend VIRTUS  ADULT Training
Create an account and pre-register instructions
A summarized version of the registration steps are listed below:
 Click on Registration
 Select Begin the Registration Process
 Select Atlanta, GA (Archdiocese) from the drop-down menu
 Create User ID and password – Do not use a shared email address
 Complete personal information
 Select primary location, role, and title (If you are an EMPLOYEE of the Archdiocese of Atlanta, please select your employer as the primary location)
 Let us know if you are involved with more than one location
 Select a Protecting God's Children session from the list
---
VIRTUS for CHILDREN 
All children participating in one of our faith formation programs are offered a child-appropriate presentation each year.  The Children's "Teachings Guides" and "Empowering God's Children" programs are listed at the bottom of this page for your review.
---
Links and Resources