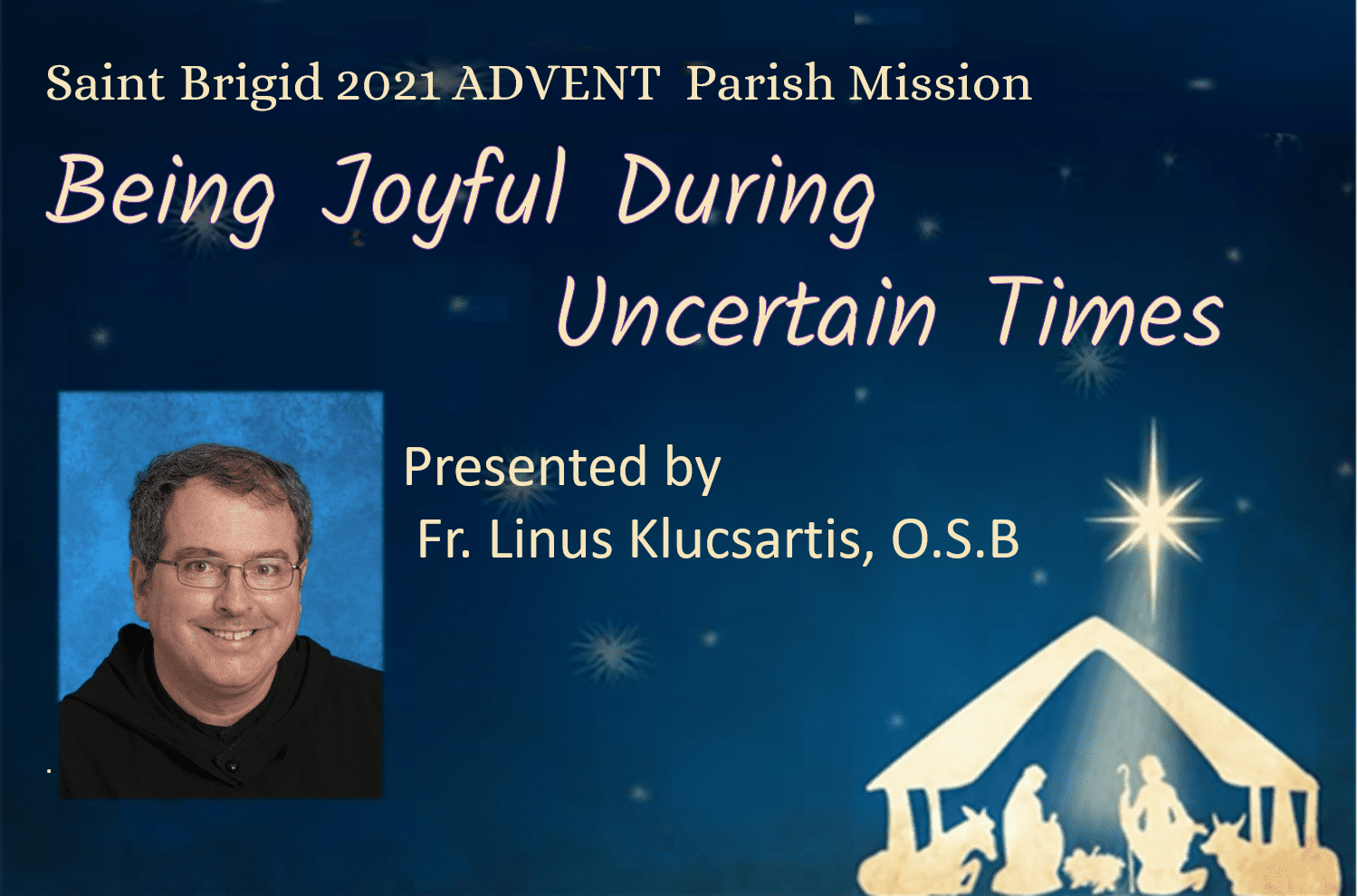 Advent is a special time in the Church year as we prepare for the coming of the Lord.  Advent holds out the hope and desire to see the light of Christ shine through the darkness of our world.  We are urged to remain watchful and vigilant as we wait in joyful anticipation for the coming of the Lord.
During this special time, we will sponsor our Advent Parish Mission to be presented by Fr. Linus Klucsarits of the Order of Saint Benedict, Monday to Wednesday, November 29, 30, and December 1; presented twice daily. 
Sessions:  10:00 – 11:00 AM  (light snack provided after Morning Mass)  and 7:00 – 8:00 PM in the Sanctuary.
Fr. Linus is an experienced teacher and spiritual director from Saint Bernard Abbey in Cullman, Alabama.  He will speak of the gift of the Christ Child that awaits us, and the spiritual process of preparation that is expected of us.  He will focus on how we can be spiritually prepared as we strive to cope with the sustained impact of the COVID-19 virus in these difficult and uncertain times.  There will be time during the Mission for prayer and reflection.
Monday –  The hope-filled meaning of Advent with a special emphasis on the Blessed Mother.
Tuesday –   St. Joseph, model of hope and faith.
Wednesday –  The shepherds, wise men, and other minor characters in the scriptures and what they can teach us.
ALL are invited to attend.