The Best Catholic Content: Anytime…Anywhere…All for Free!
Now you can experience all the truth, beauty, and meaning of the Catholic faith on your computer, tablet, or smartphone whenever and wherever you want! Download content on your devices to watch later without using wi-fi.
Go to www.formed.org.  No special codes. No special passwords.
Enter your email address, (indicate our parish the first time) enter from your email, and GO.
ENJOY all your free Catholic content all in one place!
Now you can truly access FORMED wherever you go – offline playback is available for all FORMED users! Download your favorite videos, books, and talks all your mobile devices for your commute or plane ride.  (and save on data charges)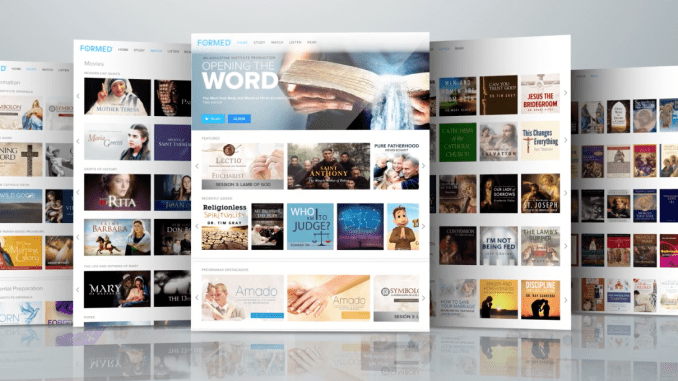 How to Download the FORMED.org app on your phone?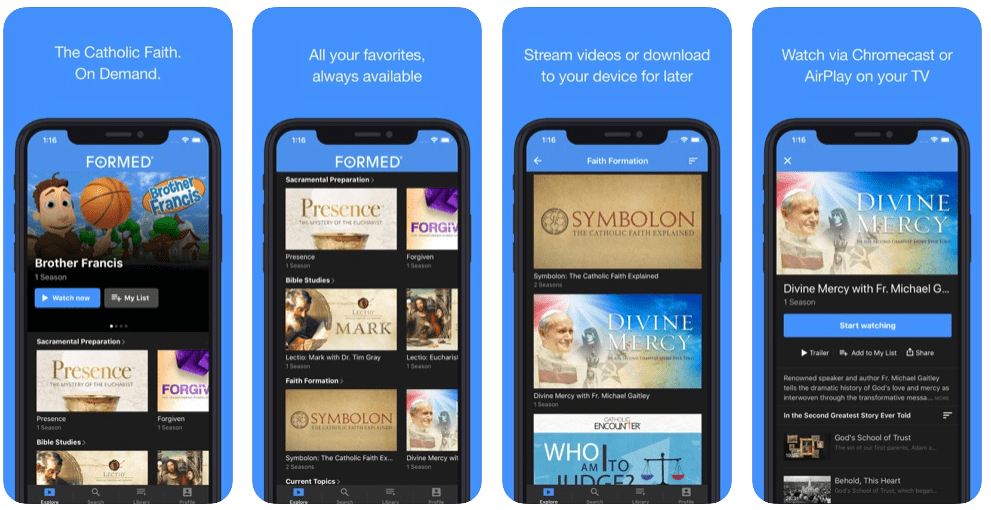 To access FORMED using the app, go to the appropriate App Store (iTunes or Google Play) for your device, download the FORMED app created by the Augustine Institute, and Sign In.
To watch the tutorial on How to Download the iOS App and Sign In, click the following link: https://vimeo.com/groups/325520/videos/228118370.
How Can I Stream (watch) FORMED.org on my TV?
Without any special devices, most smartphones have the capability to "screen mirror", "screen cast" or "smart view" to a smart television via bluetooth.  Go to your phone setting to turn it on, select to your bluetooth device and connect.  You have to change the input setting on your tv first to view instructions and connect.
If you TV or phone does not have this capability, just connect your laptop to your TV via an HDMI cable and change your TV input setting to reflect the new HDMI input setting.
https://watch.formed.org/help/articles/how-do-i-watch-on-my-smart-tv