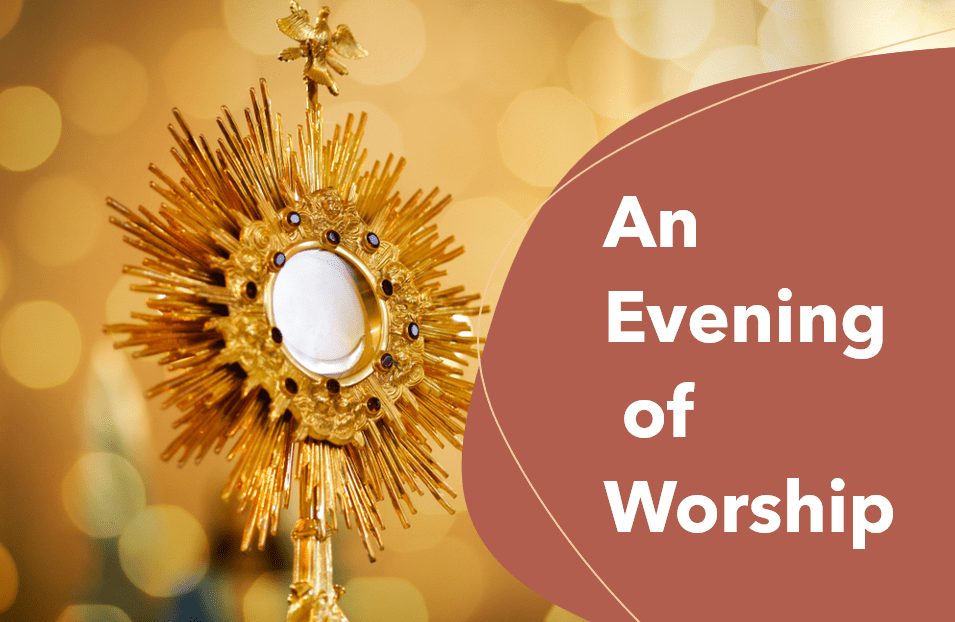 Sunday, November 27th, 6:15 PM in Corbett Hall
Join us for praise and worship before our Lord in Eucharistic Adoration as we begin the Advent season. Let us gather our families in community to adore our Lord in the most special way.
THIS IS OPEN TO ALL FAMILIES OF ALL AGES!
Please join us for a fellowship dinner at 6:15 PM.
Praise and worship & Adoration begin at 6:55 PM.
Please RSVP for dinner: www.saintbrigid.org/EveningofWorship.
Please arrive for Adoration at 6:50 PM. This evening is hosted by ou EDGE / Life Teen Ministries. Food is prepared by the Men of Saint Brigid.