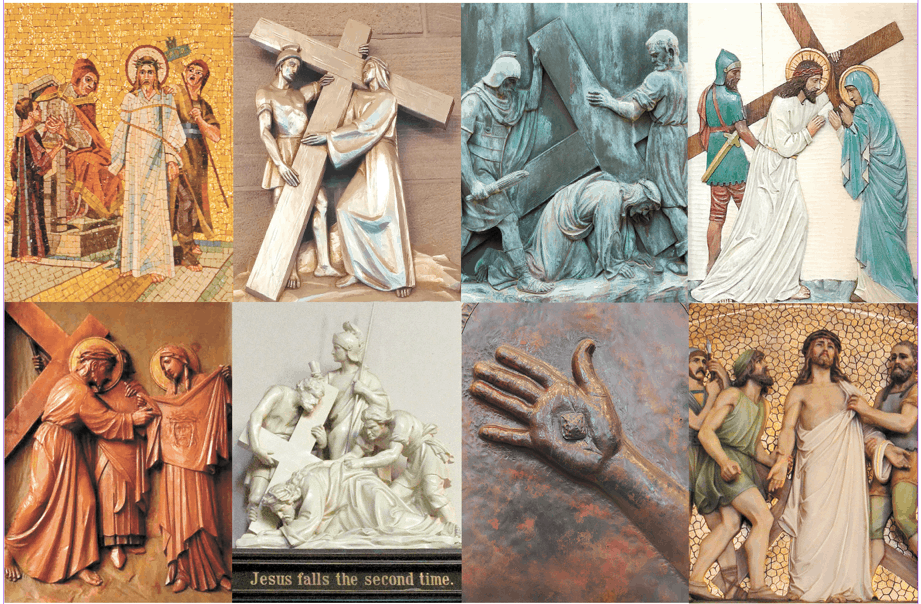 7:00 PM & 7:15 PM  in the Sanctuary –  Friday evenings during Lent, beginning with a short Lenten reflection.
Also known as the Way of the Cross, the Stations of the Cross is a popular devotion.  Brought to Europe by the Franciscans, they represent spots where pilgrims to Jerusalem stop to pray while retracing the steps of Christ. Since the Middle Ages, European Catholics who could not go to Jerusalem have walked indoor or outdoor paths marked with carvings or images depicting the sites, praying just as their brother and sister pilgrims did in the Holy Land.
"We adore you, O Christ and we bless you, because, by your Holy Cross, you have redeemed the world".