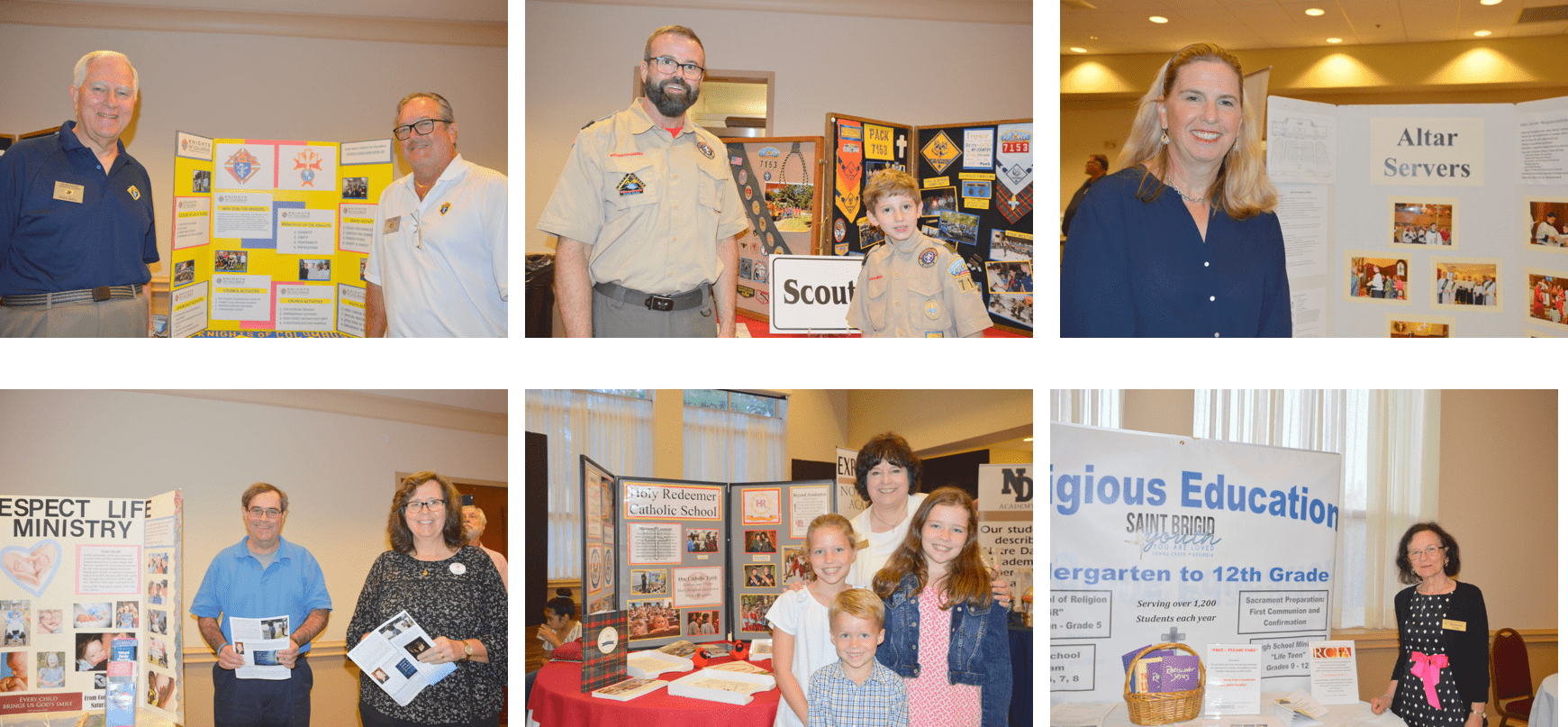 Come discover the many opportunities to share your talents in our faith community; after all Masses, in Corbett Hall, the weekend of October 23 & 24, 2022.   Just come and browse.
Talk to ministry leaders.
Learn more about the different ministries and service groups at our parish.
Share what you love and see where you might fit in.
Ask questions and discover where God is calling you to share your faith, time, and talent.
Representatives from local Catholic Schools will also be present.  Come join us.
For more information to learn about our MANY ways to serve.  Visit https://saintbrigid.org/ministries/general-ministry-information.