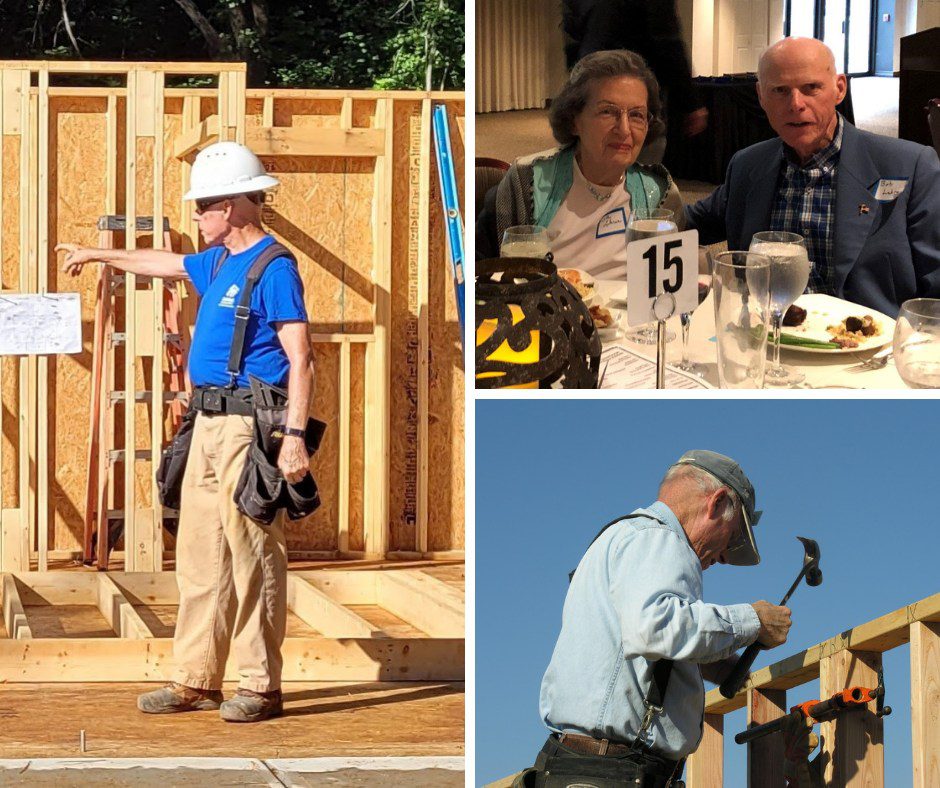 The Bob Lehrer Legacy Build
The Men of Saint Brigid is featuring the project at the upcoming Monsignor Reynolds Charity Challenge. $8,000 in "Matching Funds" have already been pledged to jump-start the campaign. All the funds raised go towards the Bob Lehrer Legacy Build regardless of the source – Habitat, Knights of Columbus or the MOSB.
DONATE AT www.saintbrigid.org/MOSBpayment .
In honor of Bob Lehrer, Habitat-NCG's long-time volunteer, mentor, and advisor, Habitat for Humanity is designating the upcoming 2022 Ecumenical Build at Pritchett Dr, a Legacy Build!
Bob began volunteering with Habitat for Humanity – North Central Georgia in 2005 after he retired as our Construction Manager, and currently volunteers weekly as a house leader. As a house leader, he works year-round in all types of weather conditions and manages countless volunteers on a weekly basis to teach them construction skills and provide supervision to complete homes on schedule. He has served as the local Habitat representative for the international Habitat builds under projects sponsored by Habitat for Humanity International and Jimmy Carter. Lehrer has traveled outside the U.S. twice a year to lead builds and coordinate local volunteer participation. He is a model volunteer, a mentor to all, and his energy and enthusiasm are endless.
In 2012, Bob was awarded The Atlanta Falcons Community Quarterback Award which honors volunteers in Georgia (ages 13 and over) who exemplify leadership and dedication to bettering their communities. He is a proud advocate for veterans in the community and often volunteers on our veterans' home repair projects to assist help provide a more accessible home for our disabled veterans in need.
We are truly honored to be able to work alongside Bob for all these years, and hope to do so for many more!
To celebrate the work Bob has accomplished in our community over the past 20+ years, please make a gift to our Legacy Build!
---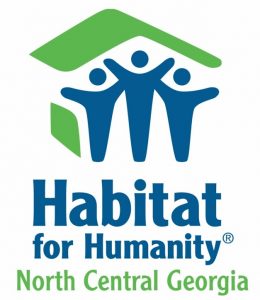 This Saint Brigid ministry works closely with Habitat for Humanity-North Central Georgia to increase the availability of low-cost housing for deserving families in North Fulton and Cherokee Counties.  Each year Saint Brigid Catholic Church sponsors one-half of a Habitat house.  The ministry committee plans the year's activities, prepares a fundraising plan, conducts two fundraising events, and coordinates all of the construction volunteers.
What is Habitat for Humanity?
Habitat works toward this vision by building and improving homes in partnership with individuals and families in need of a decent and affordable place to live.  Families and individuals in need of decent, affordable housing apply for homeownership with their local Habitat for Humanity.  As part of their willingness to partner, Habitat's homebuyers invest hundreds of hours of their own labor, called sweat equity, working alongside volunteers and other Habitat homeowners.  Habitat for Humanity follows a nondiscriminatory policy of family selection. Neither race nor religion is a factor in choosing Habitat's homeowners.
Each local Habitat's family selection committee selects homeowners based on three criteria:
The applicant's level of need.
Their willingness to partner with Habitat.
Their ability to repay a mortgage through an affordable payment plan.
What is a Habitat for Humanity ReStore?
Habitat for Humanity ReStores are nonprofit home improvement stores and donation centers that sell new and gently used furniture, home accessories, building materials, and appliances to the public at a fraction of the retail price.  Habitat for Humanity ReStores is proudly owned and operated by local Habitat for Humanity affiliates.  Proceeds are used to build homes and improve communities locally and around the world.  In many locations, Habitat for Humanity operates ReStores, which sell reusable and surplus building materials, furniture, and appliances to the public.  To donate materials, contact your local Habitat ReStore.