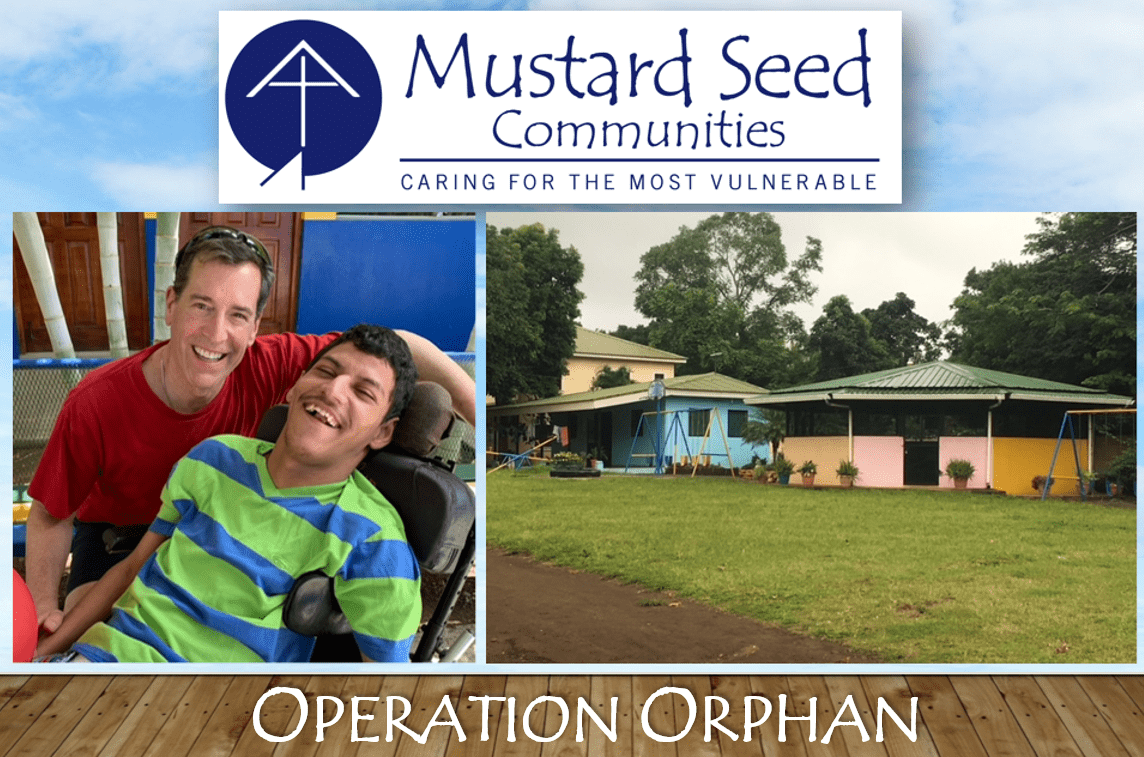 Click the picture above to learn more about Operation Orphan.
 
Members meet monthly to promote awareness and support of the handicapped and abandoned children of Mustard Seed Communities Nicaragua.  Travel and local support opportunities available.
Time: Meetings once a month August  –  February
Traveler: Attend monthly meetings to learn the tasks and responsibilities of a Mustard Seed Missionary. A missionary will work as a team, love the children, help those less fortunate, be passionate and enthusiastic about raising funds to care for the children of MSC, and be a team player. Special skills appreciated, but not necessary: construction/handy background, child care, arts & crafts ability, medical, physical, occupational background appreciated, photography & video skills, children's sports enthusiasts.  Time:  Mission trips are 1 week long.
Local Support: Attend monthly meetings to familiarize and inspire the new volunteers with the mission of Mustard Seed Communities.
Fundraising Only (non-traveler): This volunteer will attend a fundraising presentation as well as monthly meetings to be inspired and informed regarding the challenges and needs for the children of MSC.  Volunteers should be enthusiastic and passionate about raising funds to care for the children of Mustard Seed Nicaragua.
Local Events:  Assist with local events such as Charity Day at Uptown breakfast, All Inspired Shopping Event, Wine Raffle, and any other fundraising opportunities that may arise. These events are usually held between September and December. Volunteer roles may include: staff events, sell raffle tickets, create and/or distribute flyers for events, and promote event attendance.
Operation Orphan is held over 2 weekends in January or February. Volunteers will assist with set up and/or take down of Operation Orphan display outside of Corbett Hall.  Sign ups available for assistance with event before and after each mass.  Assist with physical donation packing and storage one day in February. Volunteers will pack suitcases with donated supplies, provide inventory of each suitcase, weigh suitcases, and transport any items not packed to an offsite storage center.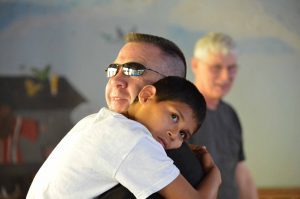 Daphne Nordone
Mustard Seed Ministry Coordinator