School Supply Drive Benefiting Foster Children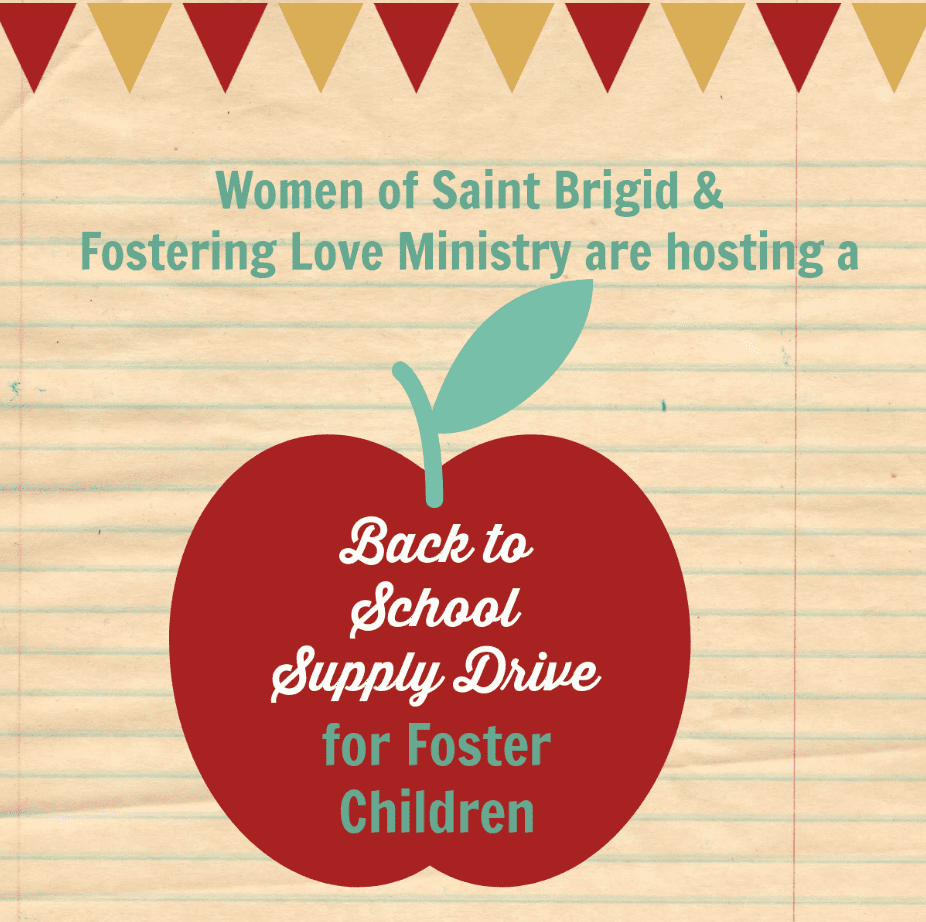 The start of a new school year is usually filled with excitement, but for children in foster care, the first day of school can be a source of worry and stress as they often do not have the support or resources that many children take for granted.  The Saint Brigid Fostering Love Ministry and the Women of Saint Brigid are partnering to host a Back to School Supply Drive benefiting Fulton County foster children.  Help a foster child get the school year started on the right foot by donating school supplies to help them have a successful school year.  You can purchase items from our Amazon wishlist: https://tinyurl.com/fosteringlovesb and ship them directly to Tamica Bradley at Fulton County DFCS.  If you choose to ship school supply items from another retailer, please ship items to:
Tamica Bradley RD Supervisor
5710 Stonewall Tell Rd. 4th Floor
College Park, GA 30349-2465
PLEASE DO NOT LEAVE ANY SCHOOL SUPPLIES OUTSIDE OF THE PARISH OFFICE.
We will not be taking items down to the DFCS office. Please ship all school supplies directly to DFCS.
For questions contact Rachel Brudney at rbrudney@gmail.com.

Visit them on Facebook at https://www.facebook.com/fosteringlovesb/. 
---
Read Fr. Neil Herlighy's Pastor Column intro to this ministry: