Holy Hour Prayer for the Legal Protection of Unborn Children
"If everyone prayed one hour of Adoration a week, there would be no abortion." Saint Mother Teresa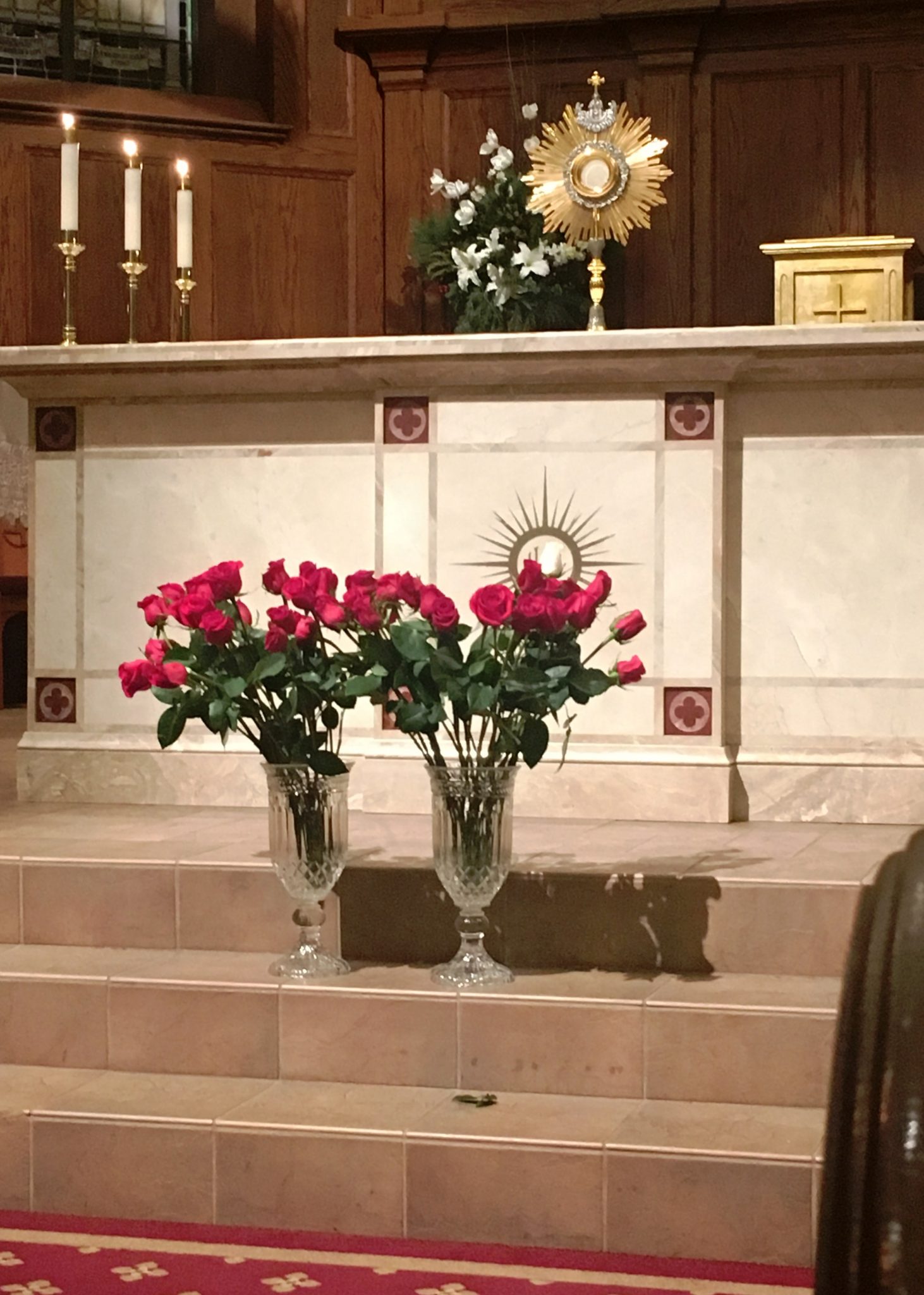 Thursday,  January 21, 2021,  7:00 PM, Sanctuary
We will mourn the 48th anniversary of the Supreme Court Decision of Roe vs. Wade which legalized abortion in the United States.
The Holy Hour will begin with a rose procession for life. This procession includes one person born each year since abortion was made legal in the United States.  Each person represents all the children aborted during their year. The roses they carry are an offering of remembrance.  We use the color red to signify love and devotion. Our expectant mother represents 2021 and carries a white rose; the color white signifies innocence and purity and our hope to see an end to abortion in our lifetime.  Please join us in this hour of prayer for all of the unborn not protected since this decision in our country and pray for an end to abortion in our world.
 If you were born from 1973 through 2021, we need you to represent your birth year in the rose procession for life.  Please sign up yourself,  your children, and grandchildren and become part of this procession.   To sign up to carry a rose, please use the Sign-up Genius link at https://www.signupgenius.com/go/10c0c45a5ac23a13-procession1

Hyde Amendment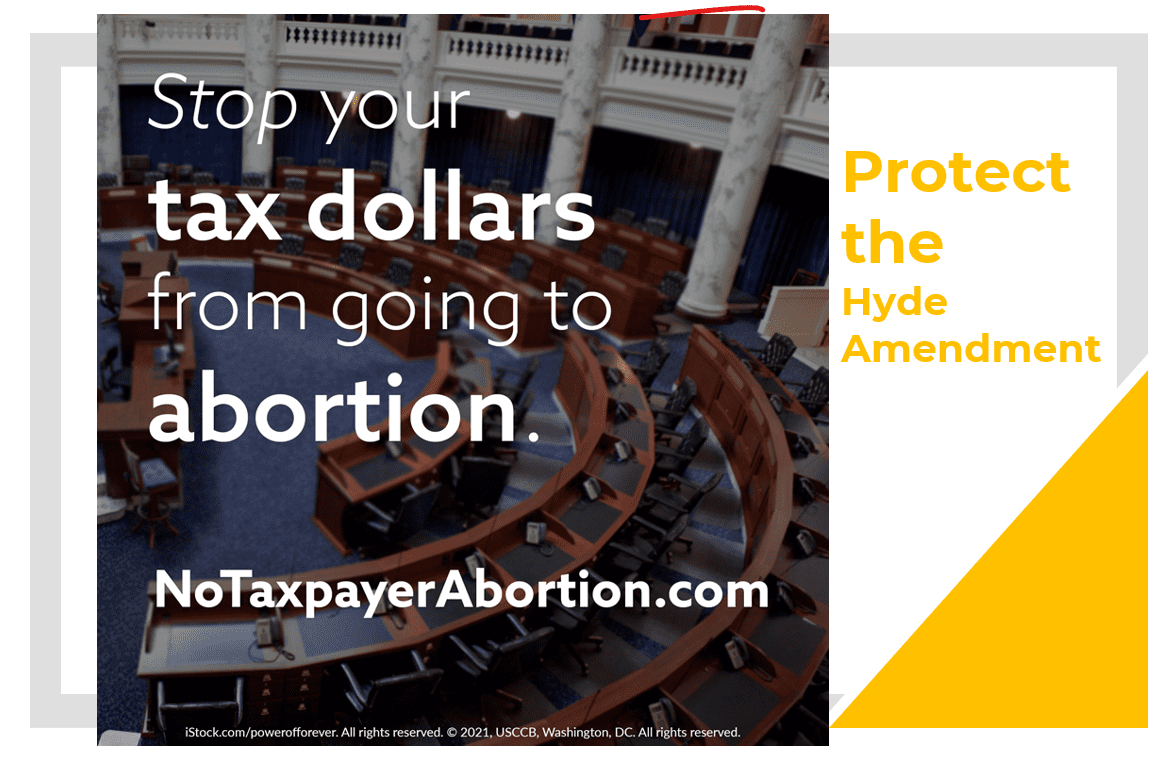 The United States Catholic Conference of Bishops has launched a campaign for Catholics to raise their voices on behalf of women. The goal is for millions of Catholics to sign the petition on NoTaxpayerAbortion.com by Friday, July 16.
The people of our parish are invited to join our diocesan response to this nationwide effort. Its success and the lives of countless people depend on each of us doing our part.
Some influential members of Congress want to take away the Hyde Amendment so taxpayer dollars will pay for abortions for poor women.
When our government offers a woman a free abortion instead of the resources she needs to care for her baby, it is not "choice" but coercion.  Taxpayer dollars would be far better spent by supporting women in crisis pregnancies and struggling new mothers so that no woman ever feels economic pressure to have an abortion.
The Hyde Amendment has been credited with saving over 2.4 million lives, and without it, the current abortion rate would likely go up significantly.
Because of the incredibly high stakes, Congress needs to hear from a massive number of people before it votes on taxpayer-funded abortion during the second half of July. If we fail to generate sufficient grassroots support for the Hyde amendment, Congress may conclude the taxpayer-funded abortion is popular.
As Pope Francis has said, "The future of humanity… is fundamentally in the hands of peoples and in their ability to organize." It is critically important for Catholics to send a strong message before Congress imposes taxpayer-funded abortion. Thank you for your attention to this matter.