The next Atlanta weekends are Sept 9-11, and Nov. 11-13, 2022. 
The mission of Worldwide Marriage Encounter is to proclaim the value of Marriage and Holy Orders in the Church and in the world.
Making Your Marriage Thrive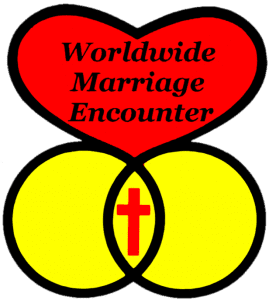 Uncover the secrets to a lasting, supportive, transformational marriage!
For more than 50 years, Worldwide Marriage Encounter has helped over 3.5 million couples in almost 100 countries unlock the power of their relationships with new ways to do the "I do." The Marriage Encounter experience helps you listen, share, and connect more deeply. There's no group discussion. It's just about the two of you learning to be the best, most loving and thriving couple you can be.
Nine in ten couples who attend a Marriage Encounter recognize a long-lasting positive effect on their lives.
Currently encountered couples seeking to "Continue the Journey," meet on the second Saturday of every month at various couple's homes.
Worldwide Marriage Encounter Atlanta Website
You can get more information on our local weekend and/or apply online at GATN-wwme.org,  or by calling 678-242-9963.
Like us on Facebook: http://fb.com/atlantawwme
Follow us on Twitter: http://twitter.com/gatnwwme
Follow us on Instagram: http://instagram.com/gatnwwme
Did you know WWME has a focused program for couples with a spouse in the military?  If you have married military, we can help! Information can be found at  www.foryourmilitarymarriage.com.
For information on Encuentro Matrimonial Mundial see enriquecetumatrimonio.org
Roger & Annie Borrello
Worldwide Marriage Encounter Ministry Coordinators