From our pastor, Father Neil Herlihy
My brothers and sisters in Christ:
At Saint Brigid, we believe in collaborative ministry: the priests, deacons, and laity working together to build up the Kingdom of God. We are invited to come together to address the scandal of sexual abuse in the Catholic Church. We cannot let our anger, disappointment, or confusion lead us to despair. And so, our priests, deacons, and laity will join together for a …
Mass for Healing,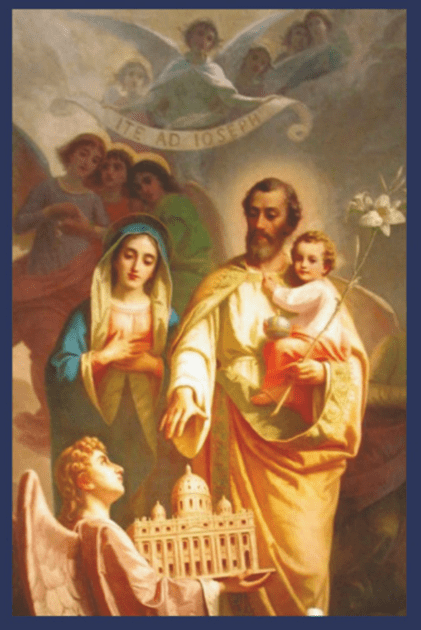 on Monday, August 27th at 7:00 PM
in the Church.
After the Mass, we will have an
Open Forum from 7:45
PM
to 9:00

PM
to discuss what we are doing as a faith community to protect God's children at Saint Brigid. We invite you to attend the Mass and participate in the forum to express your views.
Recent revelations over the last several days and weeks, especially the revelations concerning the priests and people of Pennsylvania, have demonstrated that not enough has been done to protect children, youth, and all who are vulnerable from clergy abuse.
Let us be clear. Many of us are hurt. Many of us are angry. Many of us are disappointed. Many of us are confused. Some of our bishops have let us down. Some of our priests have let us down. Our Church leadership has failed us.
But Jesus never lets us down. He never fails us. We need to turn to Him to beg for His mercy, to beg for His healing, and to pray for our bishops and Church leadership to have the courage to change course. We need to pray for victims of abuse and their loved ones. I do not believe that this scandal in our Church is going away any time soon, and we must sustain our prayers for healing. Thank you to all those who attended our Holy Hour for Healing on August 20th.
On a personal note, I love being a priest. I love celebrating Mass. I love ministering to you, the people of God. I am privileged to be a priest of Jesus Christ, and I thank God every day for the gift of my vocation. Priesthood is not always easy. It is usually very challenging, especially in times such as these. But priesthood must be lived with a moral integrity which cannot be compromised. Please pray for me, Fr. Bill, Fr. Peter and all priests who are tainted by the moral failure and inexcusable conduct of some of our brother priests.
Thank you and may God bless you.
Fr. Neil Herlihy
Pastor