This Sunday begins the Season of Advent.  It is a special time in the Church year as we prepare for the coming of the Lord.  Advent holds out the hope and desire to see the light of Christ shine through the darkness of our world. As reported in the publication, "The Catholic World Report", in an Advent message, Pope Francis focused on the invitation of John the Baptist and reminded us that Advent requires a "journey of conversion." He stated, "To prepare the way for the Lord who comes, it is necessary to take into account the demands of conversion." This requires a change in attitude and "…leads to humbly recognizing our mistakes, our infidelities, and defaults." Our Holy Father suggested that each person asks, "How can I change something in my attitude to prepare the way of the Lord?"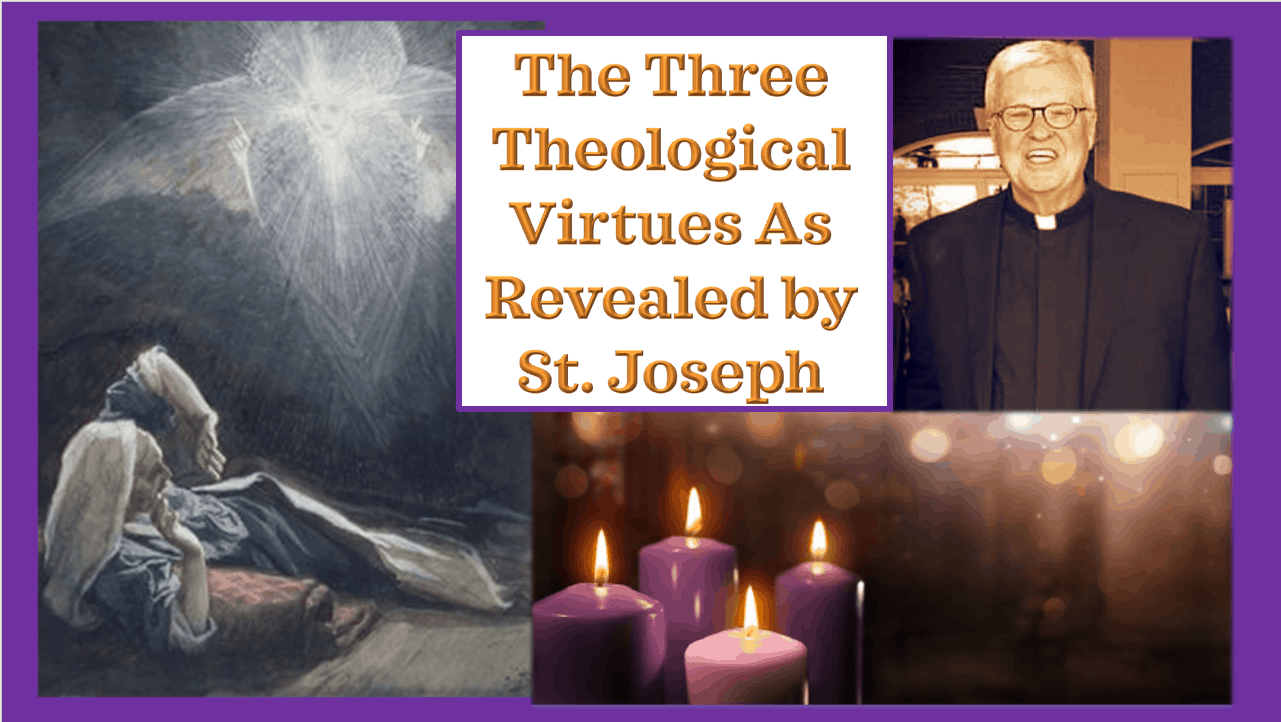 As we reflect on these words of Our Holy Father, and as we begin our Advent Season, we are pleased to sponsor an Advent Parish Mission presented by Fr. Francis Reque of the Order of Saint Benedict.  Fr. Francis is an experienced mission leader and spiritual director from Saint Bernard Abbey in Cullman, Alabama.  A Parish Mission can be viewed as an opportunity for spiritual reflection and conversion. It also can provide an opportunity to change hearts and transform lives as we renew and strengthen our relationship with Our Lord.
At this special time, we are urged to remain watchful and vigilant as we wait in joyful anticipation for the coming of the Lord.  This Christmas we are invited to give the Lord the gift of a pure heart by being spiritually prepared for His coming.  Fr. Francis stated that during the Mission he will focus on "the theological virtues of faith, hope, and love as revealed by Saint Joseph in the Gospel of Matthew."  This focus hopefully will shed light on the important role of Saint Joseph in bringing about the gift of the Christ Child that awaits us. There will be time for prayer and reflection.  The message of Father Francis should resonate with all people of goodwill including families, young adults, and teens.
We invite you to come to this Mission.  Please invite your friends, especially those Catholics who may have been away from the Church for some time and for some reason.  Through God's grace, you may be instrumental in getting your friends to return to the precious faith we love and cherish.
The Advent Mission will take place this Monday, December 2nd to Wednesday, December 4th.  There will be both morning and evening sessions for your convenience.  Details concerning the Mission can be obtained from the Parish bulletin and website as well as from the Parish office.  We invite you to participate in the Parish Mission and avail yourself of this special time of grace.