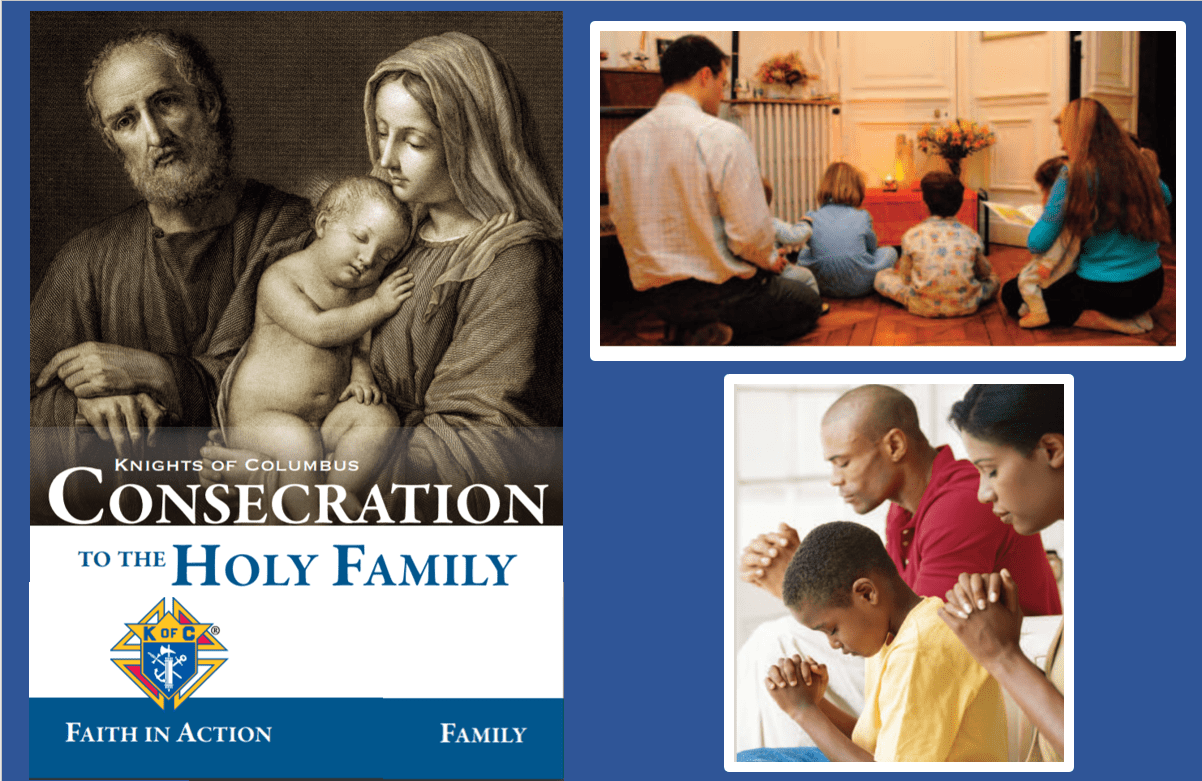 This Sunday we celebrate the feast of the Holy Family, the family of Jesus, Mary, and Joseph.  Our Holy Father Pope Francis has a great appreciation for the family unit.  He stressed the need for the presence of God in the family and has called the family "the leaven of society."  Pope Francis has challenged us to strive for spiritual unity and for the strengthening of families by following the example of the Holy Family.  He urged families to always live in faith and simplicity like the Holy Family of Nazareth.  In a homily on the feast of the Holy Family, he stated, "Let us not lose confidence in the family! …To all of you, dear families, I entrust the most important mission – the domestic pilgrimage of daily family life – which the world and the Church need, now more than ever."
The following "Prayer to the Holy Family" provided by the media outlet "Pray Catholic" reflects the sentiments of Our Holy Father:
Dear Lord,  bless our family.  Be so kind as to give us the unity, peace, and mutual love that you found in your own family in the town of Nazareth.

Saint Joseph, pray for the head of our family.  Obtain for him the strength, the wisdom, and the prudence he needs to support and direct those under his care.

Mother Mary, pray for the mother of our family.  Help her to be pure and kind, gentle and self-sacrificing.  For the more she resembles you, the better will our family be.

Lord Jesus, bless the children of our family.  Help them to be obedient and devoted to their parents.  Make them more and more like you.  Let them grow, as you did, in wisdom and strength and grace before God and man.

Holy Family of Nazareth, by your intercession, love, and holy example, make our family and home more and more like yours, until we are all one family, happy and at peace in our true home with you.      Amen.
As we reflect on this prayer, and as we consider the words of Our Holy Father, we are invited to strive to keep our family spiritually united, and we are encouraged to pray daily as a family.  We can take a brief pause from the busyness of the world and the busyness of our lives and make time to pray.  It may be before meals, or it may be at a certain time in the day.  It may require some discipline and structure but hopefully, it will be spiritually beneficial.
May Our Lord continue to bless and guide you and your family as we celebrate this great feast day, and as we get ready to begin the New Year.