As a nation, this Monday we celebrate Labor Day.  It is traditionally celebrated on the first Monday in September.  On this day we honor all those who labor for a living.   We thank these workers for their service to their families, and for their service to all those who benefit from their efforts.  We're also called to remember and pray for all those who are now retired after many years of labor, and for the unemployed and underemployed.
Pope Francis has a deep appreciation for the dignity of labor, and for all those who work.  He reminded the faithful that labor is clearly important to the human experience and that work is fundamental to the dignity of the human person.  As previously noted, as reported in the Catholic publication "CRUX", he indicated that work is not just an occupation, but a mission.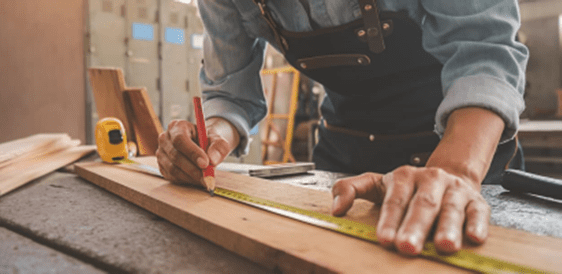 He stated, "We collaborate with the creative work of God when, through our work, we cultivate and preserve creation; we participate, in the spirit of Jesus, in His redemptive mission, when by our activity we give sustenance to our families and respond to the needs of our neighbor."  He noted that Jesus and Saint Joseph worked as carpenters and that they understood the importance and value of work.
The following "LABOR DAY PRAYER" provided by the publication "The Catholic Telegraph" looks to Saint Joseph to serve as a model for all who labor:
Glorious St. Joseph,
model of all who are devoted to labor, obtain for me the grace to work conscientiously,
putting the call of duty above my many sins; to work with thankfulness and joy,
considering it an honor to employ and develop, by means of labor, the gifts received from God;
to work with order, peace, prudence, and patience, never surrendering to weariness or difficulties;
to work, above all, with purity of intention, and with detachment from self,
having always death before my eyes and the account which I must render of time lost, of talent wasted,
of good omitted, of vain complacency in success so vital to the work of God,
all for Jesus, all for Mary, all after thy example,
O, Patriarch Joseph.  Such shall be my motto in life and death.  Amen.
As we celebrate Labor Day, we are encouraged to make it more than a day of rest and recreation.  Hopefully, we will also treat it as a day of prayer for all those who truly labor in the spirit of Jesus and St. Joseph.