This Sunday is Mother's Day, and families often gather together on this day to remember and honor their mothers in a special way.  Many people take time to reflect on how much mothers do for their families and the many sacrifices they make on behalf of their spouse, children, and other loved ones.  As often noted, mothers do many ordinary things, and they do them extraordinarily well.  Primarily through their teaching and their example, they also play an essential role in passing down their faith to their children.  They also often guide their children through their formative years.
Pope Francis has a great respect for the vocation of motherhood.  As noted in the media outlet, "Good News Ministries", he stated, "Mothers are witnesses of tenderness, dedication and moral strength.  Mothers are the ones who transmit the deep sense of religion, the first prayers, the first gestures of devotion."  He wants us to truly appreciate the role of mothers in building the Kingdom of God.
The following "Mother's Day Prayer" from the Roman Catholic Diocese of Burlington expresses thanks to God for the gift of mothers and grandmothers:
As we reflect on this prayer, we are encouraged to give thanks to our mothers.  It is fitting to thank them for all that they do, and for the example they set for us.  We may continue to honor them primarily by obeying them in our younger years, and by graciously taking care of them in their advancing years.  It is also appropriate to thank them for all the spiritual guidance they have provided to us.  In addition, we can also remember those mothers who have died but still have a special place in our hearts.
On behalf of the clergy, staff, and parishioners of Saint Brigid, we wish all mothers a happy, healthy, and holy Mother's Day.  We hope they enjoy their special day.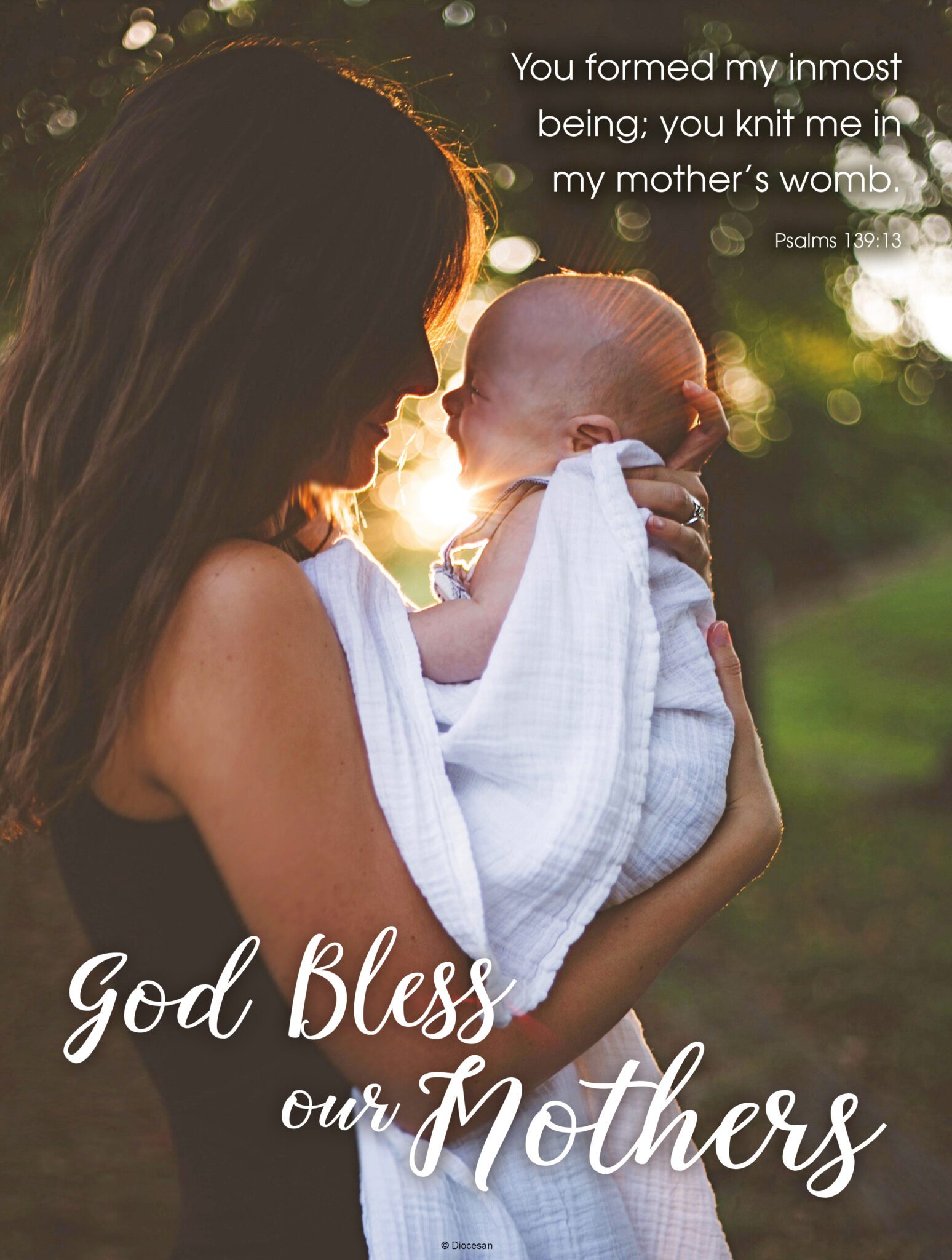 Lord God
We thank You today for the gift of mothers and grandmothers.
We give thanks to our mothers and grandmothers who have died and for the unique way they have revealed to us Your love.
We ask that You bless them and keep them in Your care until the time comes for us to join them in Your Kingdom.
We ask Your bless
We ask Your blessing this day upon all mothers and grandmothers and all women who are raising children.
Give them the strength to live the faithful and loving lives You call them to live.
Protect them, guide them, and keep them in Your care.
We ask all of this through Christ our Lord.  Amen.