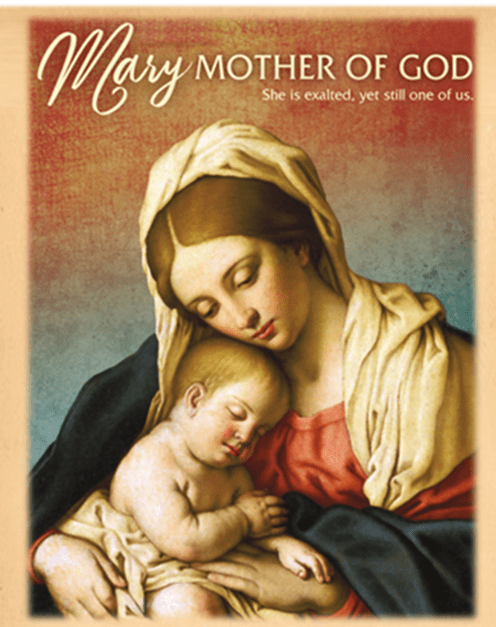 During the month of May, we honor Mary in a special way.  Our Holy Father, Pope Francis has invited us to look to Mary for inspiration.  His great devotion to Mary is well known.  He stated, "We ask her, the first disciple, to teach us to persevere, to accompany us in patience, to strengthen us in hope.  We ask her to lead us to an encounter with her Risen Son."
As we reflect on these words of Our Holy Father, we are reminded that the Church presents Mary as a model of love in its fullness.  The love she had for Jesus and Joseph was lived out through the joys and sorrows of everyday life.  It is the same precious love that she has for us, the same precious love she shares with us.  If we remain close to Mary, hopefully, we will remain close to her Son.
Mary is not only the Mother of Jesus but also the Mother of our Church.  As previously noted, as reported by the Catholic publication "CRUX", Pope Francis declared, in the year 2018, a new feast for the Catholic Church which is dedicated to Mary as the "Mother of the Church."  The feast is to be celebrated on the Monday after Pentecost.  The publication reported, "With this decree, devotion to Mary as Mother of the Church now becomes an approved feast for the Universal Church."  The publication also noted, "The decree observes that the veneration of Mary as Mother of the Church has ancient roots in the Catholic tradition, reaching back to St. Augustine and St. Leo the Great.  The title, the document says, is rooted in New Testament account about Mary."
The following brief "Prayer to Mary, Mother of God", provided by "Catholic Online", reflects our appreciation for what Mary has done for us, for what Mary means to us:
Father, Source of Light in every age, the Virgin conceived and bore
Your Son, Who is called Wonderful God, Prince of Peace.
May her prayer, the gift of a mother's love, be Your people's joy through all ages.
May her response, born of a humble heart, draw Your Spirit to rest on Your people.
Grant this through Christ, our Lord. Amen.
This month we are encouraged to make a special effort to honor Mary through our prayers, reflections, appropriate liturgies and spiritual encounters, and by striving to embrace her example of compassion, generosity, and gentleness.
Mary, Mother of the Church, intercede for us.
Mary, our Mother, pray for us.