Tuesday and Wednesday,  November 29th and 30th, 2022 
Two sessions daily, 10:00 AM and 7:00 PM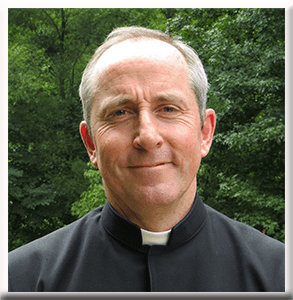 Our parish is proud to sponsor Fr. Martin Connor, an experienced mission leader and spiritual director with the Legionaries of Christ.   A Parish Mission can be viewed as an opportunity for spiritual reflection and conversion.  It also can provide an opportunity to change hearts and transform lives as we renew and strengthen our relationship with Our Lord.
Fr. Martin will speak about more fully understanding and appreciating the Mass, and the joy we experience as we wait for the coming of the Christ Child.   He will also focus on the hope-filled meaning of Advent.
Fr. Martin Connor, LC, is a Roman Catholic priest, member of the Congregation of the Legionaries of Christ, Vocations Director, theology of the body speaker, and author of "Ten Reflections on the Kingdom," "Reclaiming Love," and "The Dating Booklet" and has a podcast called "Wired to Love". 
Confession or Evening Prayer is NOT scheduled for Wednesday, Nov. 30th.