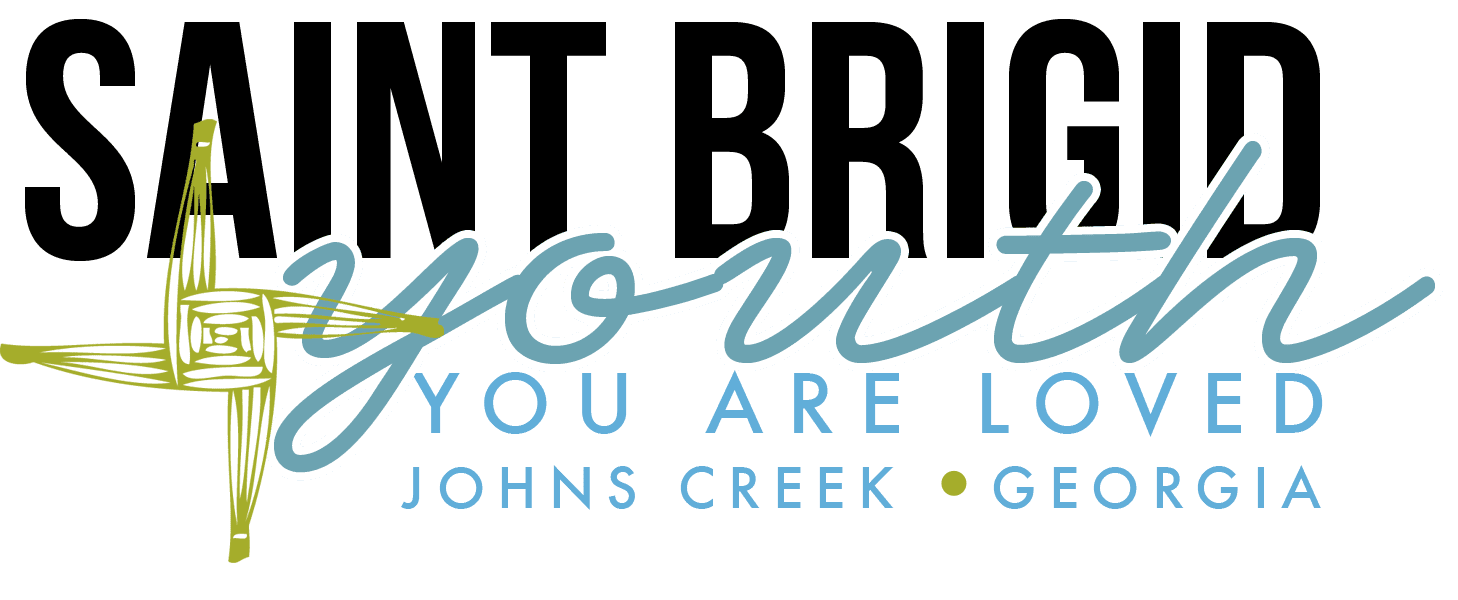 EDGE Nights 
EDGE nights are for all 6th, 7th and 8th graders.  Each night includes games, activities, teaching and small group time.  The schedule has changed this year to accommodate parents request.  EDGE is offered at 2 different times; choose the day and time that works best for your schedule.  Small groups will be assigned according to grade.
Sessions times:
Mondays, 6:00 – 7:30 PM   or   Tuesdays, 6:00 – 7:30 PM
If a conflict arises your student is welcome to switch to a different time for that week. It's never a problem!
Independent Study Option for 7th and 8th-grades
If the Monday, Tuesday class times do not work for your family, please chose the Independent Study option on the registration form. This option will fulfill the requirements for Confirmation.
Mass and More Nights
Mass and More Nights are scheduled throughout the year.  At Mass and More Nights the EDGE students meet at Saint Brigid and attend mass together as a group, then will enjoy a fun activity such as bowling, game night or movie.  (Parents provide any needed transportation to and from the activity) 
7th and 8th-grades Retreat – October 4-6, 2019
We offer a weekend retreat for 7th and 8th graders at Covecrest Retreat Center in Tiger, Georgia. The retreat is a wonderful opportunity for them to deepen their faith and form lasting relationships. The weekend begins on Friday evening through Sunday afternoon. The retreat is optional and there is a separate cost for attendance.  
Service Opportunities
We offer several opportunities for our kids to participate in service activities throughout the year.  Typically EDGE students are asked to help with Breakfast with Santa, Taste of Saint Brigid, Mom's Group activities and the Lenten Fish Fry's. Separate e-mails will go out to sign up for these opportunities.
---
Looking Ahead:  Prerequisite Requirements for Confirmation
The Archdiocese of Atlanta requires at least 2 years of Religious Education prior to entering the Confirmation Preparation Program.  At Saint Brigid, students who are planning to begin Confirmation in 9thgrade should do one of the following in 7th and 8th grade.
Attend EDGE in 7th and 8th grade  -OR-
Complete the Independent Study Program for 7th and 8th grade EDGE   -OR-
Attend Catholic School in 7th and 8th grade
Donna Ortiz
EDGE Coordinator/Special Events/Hospitality
Cindy Soder
Edge Coordinator & Confirmation Team