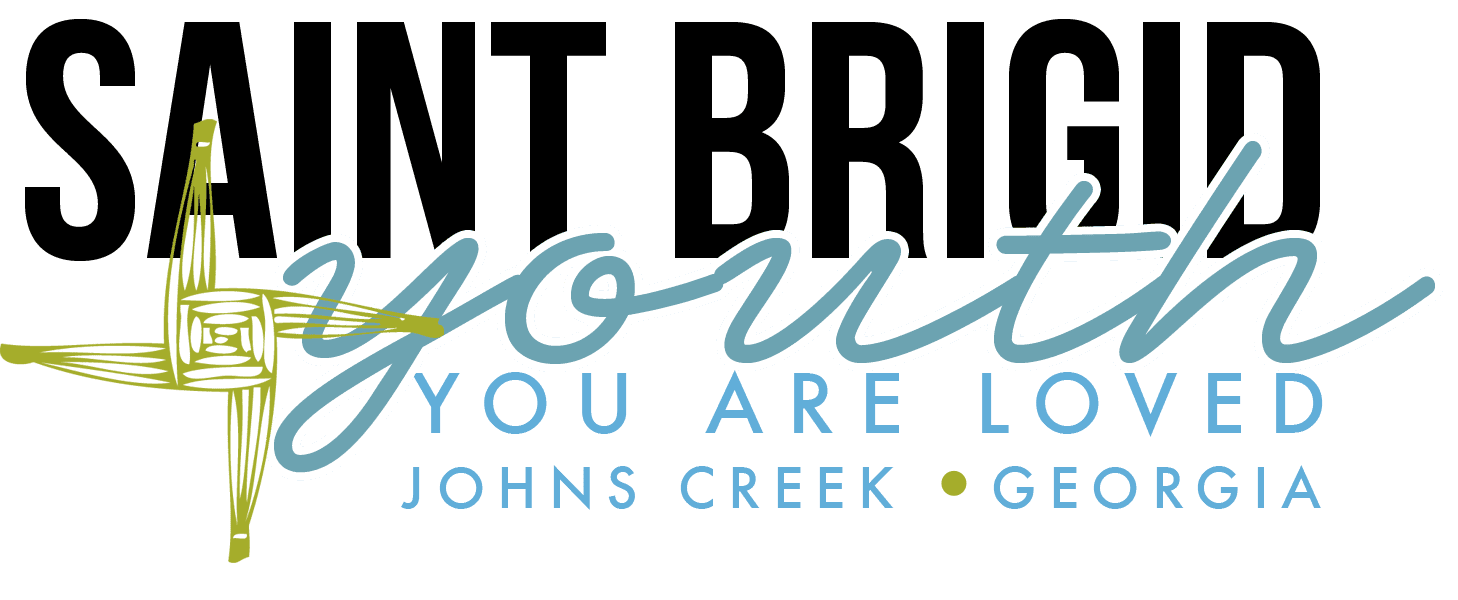 Outdoor Registration Event – for ALL RE programs at Saint Brigid
Sunday, August 9, 9 am-1 pm  and   Monday, Aug 10, 9 am-5 pm
EDGE 2020 is ready to go!
Registration Form is in the "important docs" box on this page
We made a few adjustments, but EDGE 2020 is ready to go!   Registration is now open! Our program has been adapted and we're excited to begin this new year.
What will EDGE look like this year?
As you might expect, we will not be meeting in person at Saint Brigid.  We're sad about that too.  But wait!  There's a new program in town!  We've adapted to do things remotely with a program we've called EDGE@home for all students in grade 6, 7 and 8.
---
What does EDGE@home include?
Weekly videos/activities at home (sent via email)
EDGE@home bags
Optional Zoom Groups
EDGE-Together events at Saint Brigid
1. The EDGE@home lesson will be emailed weekly to parents and students every Wednesday with links to videos and other activities for that week.  Your middle schooler can do EDGE individually or together as a family – whatever works best for your family.
2. EDGE@home bags:  Several times this semester,  each EDGE student will pickup an EDGE@home bag with materials needed for that unit.  (If you also have PSR students, the pick-up days will be the same as the Family Faith Bags for PSR)
Optional activities:   
3. EDGE Zoom Groups will meet virtually each week based on grade,  3-4 times a month for small group time, guest speakers, fun online activities and just to get to know each other.  (Participation in Zoom groups are optional – you can choose to be part the grade level Zoom group on the registration form)
6th grade – Mondays        6:00 – 6:45
7th grade – Mondays        7:00 – 7:45
8th grade – Tuesdays        6:00 – 6:45
4. EDGE-Together events are optional in-person events at Saint Brigid for activities like a movie night, trivia or game night.  These events will accommodate any social distancing guidelines that are required by the Archdiocese of Atlanta.  We will have a separate sign up for these events, so stay tuned for more info!
---
Please don't give in to the temptation to "skip a year"!  Now more than ever our children need to feel the comfort of God and the friendship of Jesus.   Having faith means that we are never isolated or alone.  Please register your children, and let us help you encourage your family to develop faith in your home.
Register now for school year 2020-2021! 
Fill out the  2020-21 EDGE@home Registration forms to register.  You can save the form and attach it to an email to CSoder@saintbrigid.org, or print out and drop off to the office with your payment.  There is a secure drop-box available next to the parish doors.
You may also pay securely online.  

.
Cindy Soder
Edge Coordinator & Confirmation Team
Kathy Hogan
Wedding and Baptism Coordinator / Confirmation Team