Elementary Special Needs – Parish School of Religion Program

Our Special Needs PSR program responds to the classroom learning needs of students with disabilities, ages 3 – 10; as they learn about their Catholic faith. Designed to provide support in a safe, positive learning environment, adapted to the needs of each child.
Self-contained classes to respond to individual learning needs.
Inclusion class placement in the PSR classes allows the student to participate in the appropriate grade level group with an assigned mentor to provide support, accommodations, and modifications to support successful learning.
If you think your child could benefit from additional classroom support please complete the Assessment Form document.
You may also pay securely online.  

.
---
Special Needs – Life Teen / EDGE Youth Ministry Program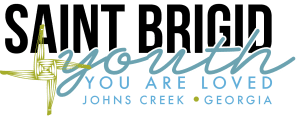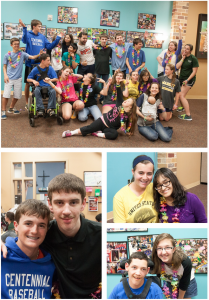 Our Special Needs Youth Ministry program is designed for students with disabilities, ages 11 to 21; to experience EDGE / Life Teen with a curriculum, activities, and community building adapted to their own individual abilities and needs. Teens participating will have a buddy assigned to them who will be there to help them throughout the night by encouraging socialization and aiding in the participation of all activities, as needed. The goal is to provide these young people with a sense of belonging in the Catholic Church while fostering the faith through short, engaging teachings and activities.
If you would like to volunteer to help provide additional support for either of these programs, please contact the coordinator, and fill out the Adult Volunteer Sign Up form / or the Teen Volunteer Form and drop it off at the front office.
You may also pay securely online.  

.
---
Special needs youth ministry program is 'a gift from God' for families
Parents with special needs children bring common concerns to first conference
Tricia Borah
Special Needs Youth Ministry Coordinator