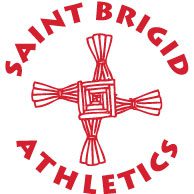 Welcome to Saint Brigid Athletics.
The Saint Brigid children's athletic leagues are open to all boys and girls who are parishioners of St. Brigid, St. Benedict, and St. Andrew Catholic Churches or attend Holy Redeemer Catholic School.  We offer Soccer, Basketball, and Girls Volleyball.
All St. Brigid Athletic Ministry programs are run by active parent volunteers. The success of the children's athletic program is dependent upon volunteers serving as coaches and assistant coaches.   We have a Program Director and Athletic Director who help administer the program but the actual coaching is all done by parents.  Parent participation is encouraged, and you will enjoy the program more as you become active with the children.  Please prayerfully consider participating in this important children's ministry.  Please contact Bryan McFarland if you are interested.
All volunteer parents must have completed the VIRTUS Program screening and training before becoming involved with the program. More information is available at https://archatl.com/ministries-services/safe-environment/safe-environment-compliance/.
Register at clubs.bluesombrero.com/catholicmetrosports
COVID INDOOR SPORT PROTOCOL FOR VOLLEYBALL AND BASKETBALL
At Catholic Metro Sports We Stand for Fun, Ministry, Sportsmanship and Faith. Help us support spiritual growth through athletics in the Atlanta Archdioces. www.catholicmetrosports.com

Posted by Catholic Metro Sports of Atlanta on Friday, July 26, 2019
---
Boys and Girls Fall Basketball 2021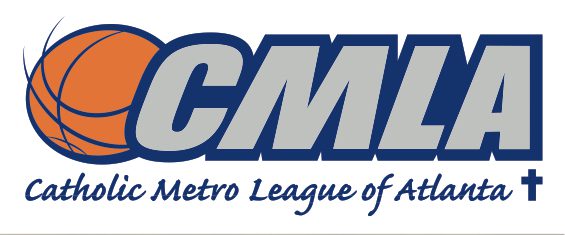 Basketball teams are forming now.  Registration closes on September 15.
Reserve your spot for the 2021-22 season which runs from Nov – Feb.  For more information and to register visit their website posted above, log in, and go to your parish.
3rd Grade to 8th Grade Program Boys and Girls:
Practices start in October, and 10 Regular Season Games are played on Saturdays from November through January.
5th thru 8th-grade teams ONLY will participate in the CMLA Basketball Tournament.  Play-in games begin the first week of February and the tournament ends the weekend of February 12th.
The registration Fee is $170. Uniform Fee (if needed is $50)
Sibling discount – $20 for the second child, $30 for the third child, $40 for a fourth child, $100 for subsequent children signed up at registration.
Uniforms – Returning players will reuse the uniforms from the previous season, but have the opportunity during registration to purchase a new uniform. New registrants to the program will need to purchase a uniform.
Please note the following refund processes for cancellations after registration:
A $35 refund fee will be charged for cancellations before 9/15; a $70 refund fee will be charged for cancellations between 9/16 and 11/05; and no refunds will be allowed after 11/06
Uniform Refund Policy: You will receive a refund for a purchased uniform if you cancel your child's registration before the registration closing date of 9/15. However, after 9/15 there will be NO refunds for uniforms purchased.
Processing Fees: For your information, Sports Connect charges a nonrefundable $3 Service Fee per transaction which will be added on to your Registration payment balance at checkout. This $3 fee will also be charged for each scheduled payment under the Payment Plan if you select this option at the time of registration.
If you have any questions, please send a message to David Barber at davidhbarber@gmail.com.
---
Boys and Girls Fall Spring Soccer 2021

REGISTRATION CLOSES AUGUST 15, 2021
Saint Brigid Soccer is now open to parishioners from St. Brigid, St. Benedict,  St. Andrews parish, and for Holy Redeemer Catholic School families.  
We offer the following programs every Fall  (August-October) and Spring (March-May):
PK Kiddie Kickers Saturday morning program.  This program runs intramural soccer practices and games on Saturday mornings at the Holy Redeemer field.  This is a parent-driven program where parents help coach the kids.
Kindergarten – 2nd Grade U6-U8 CMSL (Catholic Metro Soccer League) teams have practices at the Holy Redeemer field and play both home and away games with other CMSL parishes in Atlanta.  These teams are coached by parents and supported by the Athletic Ministry.  Games are usually Saturday but sometimes also Sunday.  The practice night is determined by the volunteer coaches and the game schedule is available a week or two prior to the start of the season.
3rd – 8th Grade (U10-U14) CMSL (Catholic Metro Soccer League) teams have practices at Holy Redeemer Field and play both home and away games with other CMSL parishes in Atlanta.   These teams are parent coached and the teams will usually have a weeknight practice and then a game on the weekend – either Saturday or Sunday.  Game schedules are released a week or two before the start of the season.  There is usually a tournament at the end of the season.  Format and league rules are available on the CMSL league page.
If you have specific questions or would like to find out more about registration or how to help with the program please contact one of our directors:
William Mosley: mos.william@yahoo.com
---