Women's Spiritual Events
Lenten Evening of Reflection 2022 – TBA
Holly Days Market
Thursday, November 11,  6:00 – 9:00 pm
Friday, November 12th 9:30 am – 1:30pm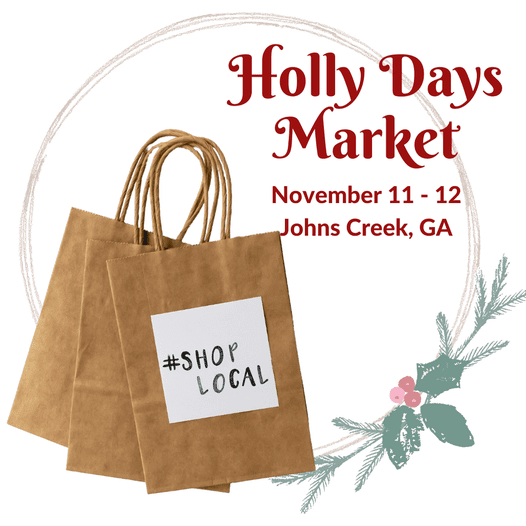 The Women of St Brigid are sponsoring a two-day Holly Days Market at St Brigid Church, 3400 Old Alabama Road, Johns Creek, in Corbett Hall.
Find unique gifts from a variety of vendors, including home & holiday décor, original painted artwork, personalized & embroidered items, children's items & accessories, clothing, handbags, religious art, jewelry, and pottery.
Bring a friend and enjoy a sip 'n shop Thursday evening!
Raffle tickets are available at the door for drawings of great prizes with proceeds from the event benefiting local charities. The public is invited and admission is free.
The Holly Days Market,  is our biggest fundraising event.  We are so excited to be able to do this again after taking a year off.
Visit their Facebook page to see a selection of our vendors at www.facebook.com/hollydaysmarket.
Childrens Playgroup Events (monthly)
Christmas Cards for Nursing Home, TBA
Family Bingo Night Fundraiser TBA
Children's Spiritual Events (monthly)
Family Adoration Night,  Friday, October 29, 2021, 5:30 PM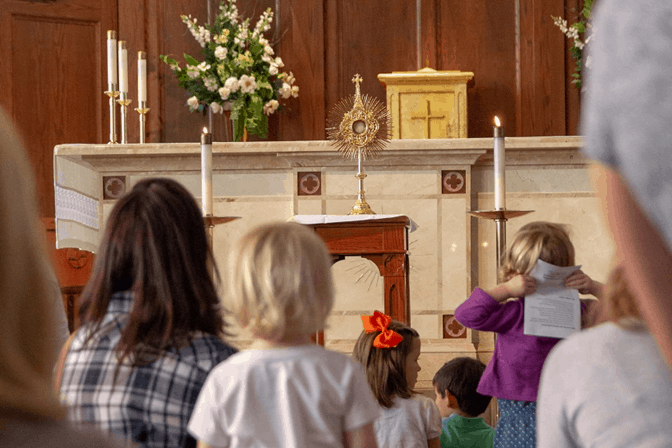 Our special monthly worship time is geared specifically for children!  There will be times of music and prayer as well as times of quiet meditation.  Bring your kids for a time of prayer, praise, and adoration with the Blessed Sacrament.  We will gather for 30 minutes of prayer led by Deacon Leo.  Music and Meditation lead by Christoper Vigil .
Children of all ages are welcome, even little ones who love to make "joyful noises!" and take a closer look at Jesus and the Altar.
We will meet at 5:30 PM in the Main Church and move to Corbett Hall for a $2.00 /child pizza dinner around 6:00 PM.   RSVP at: https://www.signupgenius.com/go/4090A44A8A72CAB9-family2
---
Children's Stations of the Cross,  TBA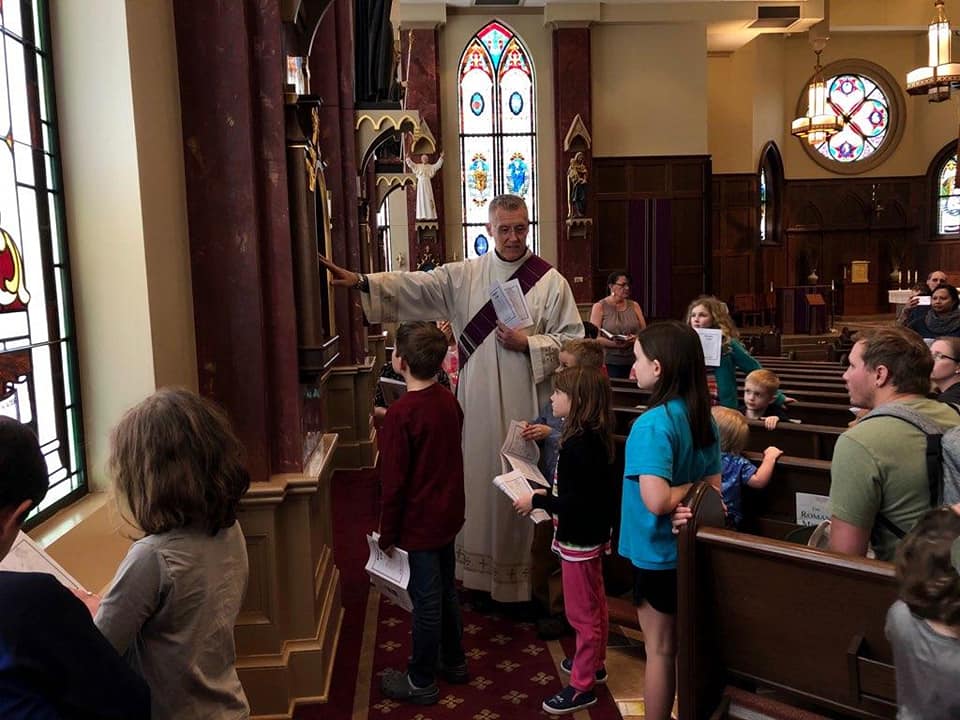 Womens Night Out Socials
Annual "White Elephant" Christmas Ornament Exchange
Thursday, Dec 16th, 2021, 7:00 – 9:30 PM in Corbett Hall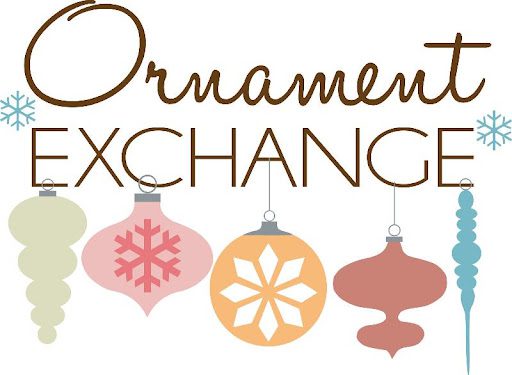 Join the Women of Saint Brigid for our joyful holiday social.  ALL women are welcome.  Please bring a Christmas ornament or Christmas item (preferably no more than $15) for our "White Elephant" exchange, and an individually wrapped appetizer or dessert to share.  Beverages will be provided. 
There will also be a gift for the ugliest sweater/outfit! 
Please RSVP at: www.signupgenius.com/go/60B094AACAD22A4FA7-women
Questions?  Email Colleen at colleen.w.berg@gmail.com  for information.
---
Ladies Night Out at Board & Brush,  TBD
---
Ladies Night out at Top Golf,  TBD
---
Ladies Night Out for Cinco de Mayo at Senor Patron,  TBD
---
Women of Saint Brigid Fall KickOff, Wine & Beer Tasting
Thursday, October 28, 2021 at 7:00 – 9:00 PM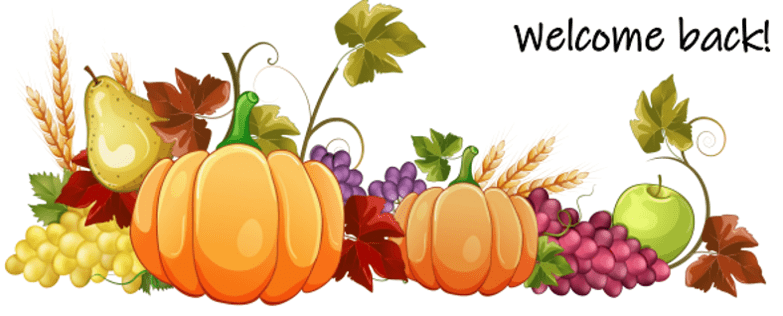 We are so excited to start out a new season of sisterhood and fellowship after so much time apart!   It's time to get back to what women do best …. community!   $ 10.00 donation is appreciated.  Please contact Colleen Crupie at ccrupie@saintbrigid.org with any questions.
RSVP via https://www.signupgenius.com/go/60B0848A4AF29A20-women1.
---
Fall Minis Photography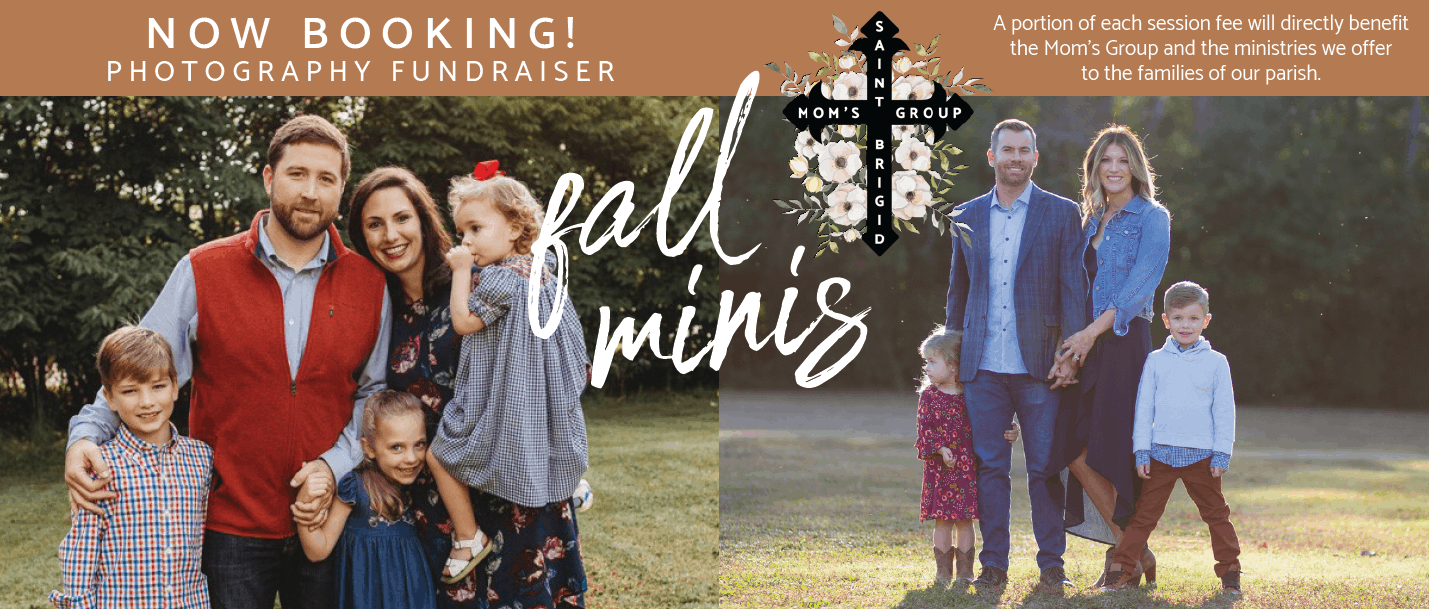 Look for this event in the fall of 2022
Women, Moms and Children Giving Back Service Events
Annual Giving Tree, November 28th – December 12, 2021
Christmas Cards for Nursing Home, December 2021
Easter Basket Assembly, TBA
Family Bingo Night TBA
Parent's Night Out
ON HOLD DUE TO COVID-19
PNO is a babysitting co-op of parish families that meet one Saturday evening each month during the school year plus on a bonus Christmas shopping day in December. This fundraiser ministry for the Mom's Group also allows YOU time with your spouse knowing your child is having fun at the same time!
What is a babysitting co-op? The PNO program consists of 10 scheduled dates throughout the school calendar year.  As a registered family of PNO, you and your spouse are required to babysit just 2 of the 10 dates.  That means that you get 8 wild-n-crazy date nights to yourself at a cheaper rate than paying a babysitter to come to your house!!
All registered PNO parents are pre-screened through the Archdiocese and must be registered parishioners of St. Brigid.  PNO is a great way to meet more families in the parish as well as introduce your kids to new friends! Your child will start to look forward to seeing the other kids involved.
For More Info Contact:  Mandi Whittaker at: 770-380-7607 or mandi.whittaker@gmail.com