Women's Spiritual Events
Lenten Evening of Reflection 2021 
Evening of Reflection to sustain us through our Lenten journey with Mari Cleveland.
Come and listen to Mari Cleveland as we discover and confirm what it is to live as a beloved daughter of Christ.
Mari is a wife, a mother of two children, parishioner of St. Ann's and the host of a new weekly radio program, "The Family Room" on the Quest Atlanta Catholic radio station.  The evening is open to all women and will be in the main church on Thursday March 4. 7:00-8:00pm Mari will also lead us through a guided meditation in front of the Blessed Sacrament.
Won't you come and truly embrace the abundant life God offers us through his Son, Christ Jesus?
Christmas Poinsettia Sales
The Women of Saint Brigid will be selling 2020 Christmas Poinsettias for your home or you may order to use in memorial for a loved one to be placed on the altar.  Orders may be brought to the office between now and November 16th, .  Please help to support Saint Brgid at Christmas and many charities we work with throughout the year!
Download your order form at www.saintbrigid.org/poinsettia.
Childrens Playgroup Events (monthly)
Meet and Greet Playdate, September 2nd, 2020
Pumpkin Patch & Lunch with Photography Minis, Monday, October 12, 2020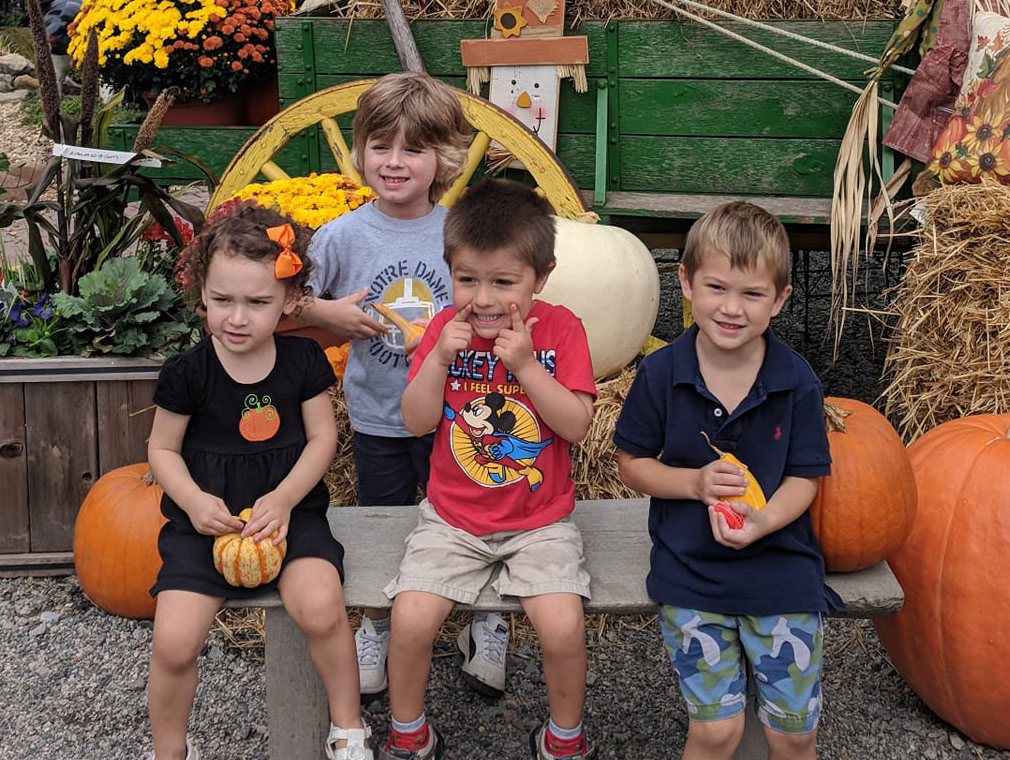 Christmas Cards for Nursing Home, December 2nd, 2020
Firestation #63 Tour,  February 15, 2021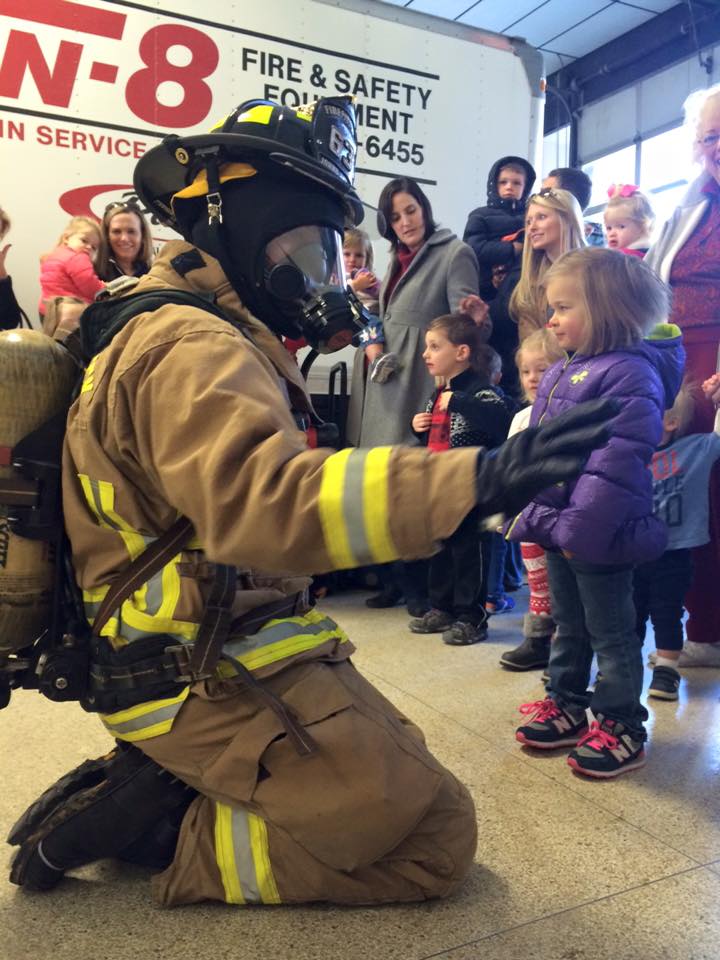 Family Bingo Night Fundraiser, May 15th, 2021
Popsicles in the Park Playdate, May 27th, 2021
All Ages are invited.
Meals by Grace "Kids in the Kitchen", June 13m 2021
Children's Spiritual Events (monthly)
Children's Stations of the Cross, Friday March 19th, 5:30 PM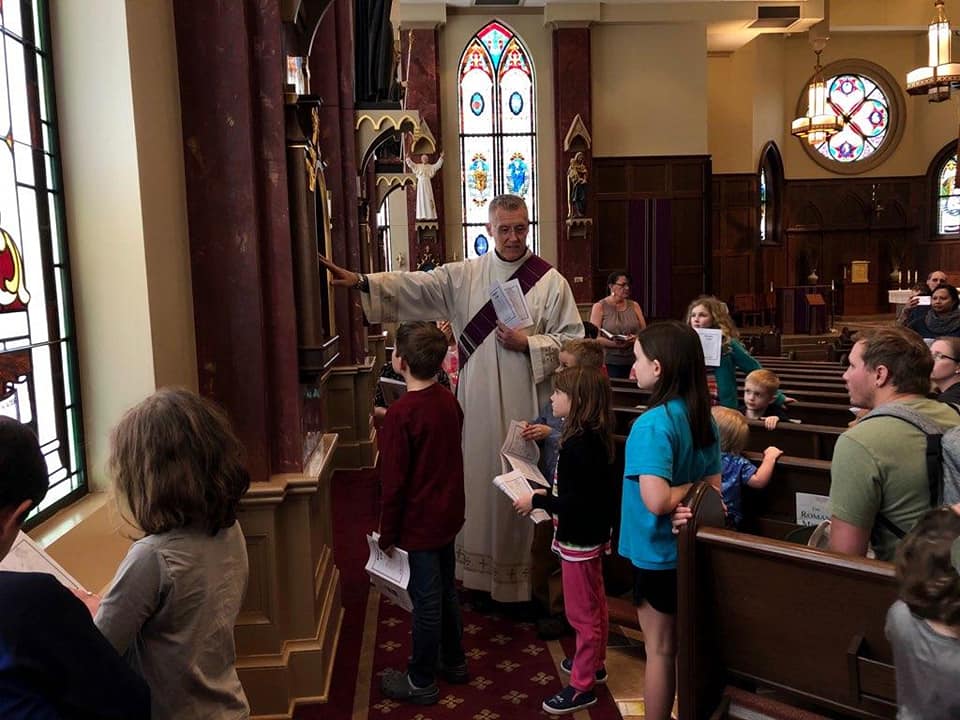 Children's Eucharistic Adoration, 5:30 PM in Sanctuary and Corbett Hall
 April 27th, 2021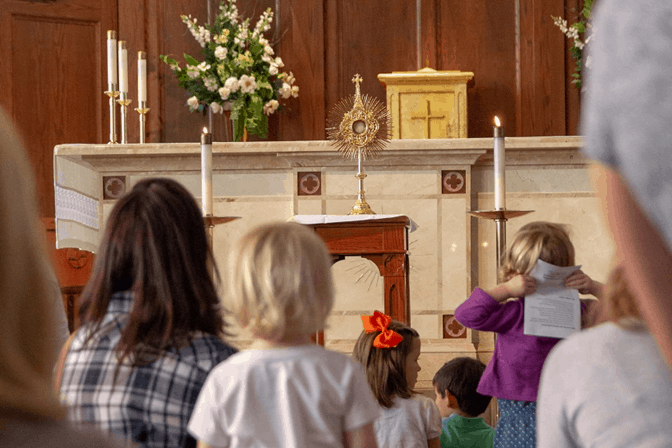 Our special monthly worship time geared specifically for children!  There will be times of music and prayer as well as times of quiet meditation.  Bring your kids for a time of prayer, praise, and adoration with the Blessed Sacrament.  Children of all ages are welcome, even little ones who love to make "joyful noises!"  We will meet at 5:30 PM in the Main Church and move to Corbett Hall for a $2.00 /child pizza dinner around 6:00 PM.
Fr. Michael Bremer, our new Parochial Vicar, will lead us during Adoration!
We are also excited to have Fr. Michael offer the Sacrament of Reconciliation for moms and children who have made their First Reconciliation after Adoration!  We know it can be hard to get to confession as a mom, so we hope that this opportunity will enable you to receive this beautiful sacrament!  Please RSVP so we can plan enough dinner at:
Please indicate your pizza preference using the Poll feature in this Evite so that we can plan how much food we need. I know this feature may not be visible on your mobile device, so please please look for it on your desktop (if possible) or leave a comment in your RSVP!  For information please contact Claudia Vigil at claudia@vigils.net.
Girls Night Out Socials
Virtual Annual Kick-off, August 27th, 2020, 7:00 PM
Please join us Thursday evening for our annual kick-off.  We will be meeting online via zoom to share the news of our merger with the Mom's Group and all about our new name "The Women of Saint Brigid".  This has been in the making for several years and we are so excited that it has finally come to fruition.
While things are going to be a bit different for a while still, we are still planning some virtual and live events so please pop online with us to find out just what we have planned.  Throw on some jammies and pour a glass of wine and take a listen.
Contact Donna for the Zoom Meeting details.
Virtual Wine Tasting, September 24, 2020, 7:00 pm
Cost:  $33 per person to be paid in advance to hold your reservation (This is normally $48/pp)
Includes:  5 – 2 oz. pours of wine to be shipped directly to you, 60-minute wine tasting led by Stacy Luther of Voluptuary Wines to include a wine tasting guide, detailed tasting &
winemaking notes on each wine, as well as food pairing suggestions & music, lifestyle, and literary pairings for each wine.
How: .  You can pay either via Venmo or by check to the office.  You must pay in advance as I have to pay for this when the date is reserved.  We need a 20 person minimum.  Wine will be shipped directly to your home.  We will discuss further on Thursday night.  Here is the link to sign up for the wine tasting:
https://www.signupgenius.com/go/60B0848A4AF29A20-women
Annual Ornament Exchange, Tuesday, December 16, 2020
Ladies Night Out at Board & Brush, January 14, 2020
Ladies Night out at Top Golf, April 15, 2021
Ladies Night Out for Cinco de Mayo at Senor Patron, May 6, 2020
Fall Minis Photography, Saturdays, October 17, 2020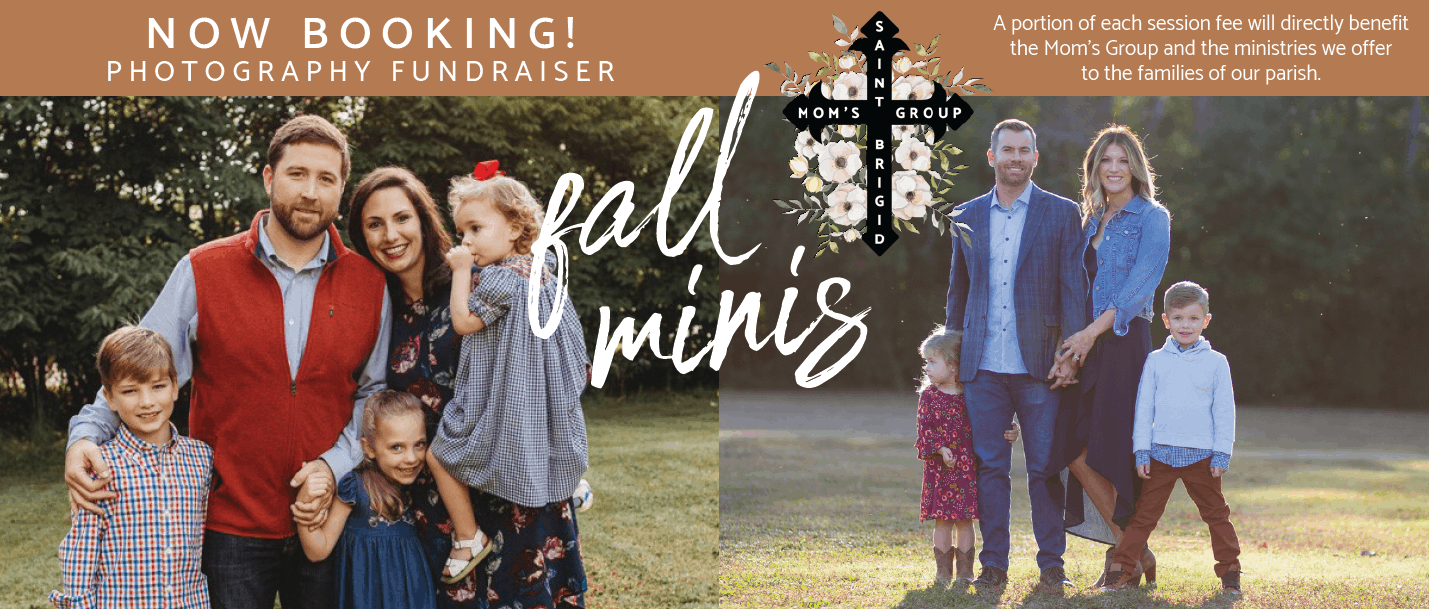 October 17, 2020 with the location TBD with Before Dusk Photography.
A portion of each session fee will directly benefit the Mom's Group and the ministries we offer to the families of our parish.   Contact Emily at 937-475-5567 or emily.mavridoglou@icloud.com for info.  All parish families are invited to participate.
Women, Moms and Children Giving Back Service Events
Parish Picnic, Sunday,
Volunteer and serve and also have family fun at the Holy Redeemer Field from 1:00 to 4:00 PM.   Free food with activities for the whole family.
Ministry Fair, 
Volunteers are needed to help promote the Mom's Group and all their activities.
Annual Giving Tree, November 29th to December 13th, 2020
Christmas Cards for Nursing Home, December 2, 2020
Fish Fry and Bake Sale, February 19, 26, and March 5, 12, 19, 26, 2021
Easter Basket Assembly, March ??
Meals by Grace Collection, April 18-25, 2021
Family Bingo Night, May 15, 2021
Meals by Grace "Kids in the Kitchen", June 13, 2021
Parent's Night Out
ON HOLD DUE TO COVID-19
PNO is a babysitting co-op of parish families that meet one Saturday evening each month during the school year plus on a bonus Christmas shopping day in December. This fundraiser ministry for the Mom's Group also allows YOU time with your spouse knowing your child is having fun at the same time!
What is a babysitting co-op? The PNO program consists of 10 scheduled dates throughout the school calendar year.  As a registered family of PNO, you and your spouse are required to babysit just 2 of the 10 dates.  That means that you get 8 wild-n-crazy date nights to yourself at a cheaper rate than paying a babysitter to come to your house!!
All registered PNO parents are pre-screened through the Archdiocese and must be registered parishioners of St. Brigid.  PNO is a great way to meet more families in the parish as well as introduce your kids to new friends! Your child will start to look forward to seeing the other kids involved.
For More Info Contact:  Mandi Whittaker at: 770-380-7607 or mandi.whittaker@gmail.com