This Sunday we celebrate Palm Sunday as we begin the holiest week of the Church year.  We focus on the triumphant entry of Jesus into Jerusalem. In our faith tradition, during Holy Week we commemorate the Passion, Death, and Resurrection of Jesus.
In a Palm Sunday address, Pope Francis called on the faithful to focus on the importance of Holy Week and strive to more fully appreciate what Jesus has done for us.  As reported in the publication the "National Catholic Register", Our Holy Father prayed that we would have the grace "to follow in faith our Savior's example of humility, to heed his lesson of patient suffering, and thus merit a share in his victory over the spirit of evil."  Pope Francis challenged people of faith to face moments of difficulty with "confident abandonment to the Father and to his saving will, which bestows life and mercy."  He emphasized the importance of the silence of Jesus throughout his Passion, and stated, "By our silent witness in prayer we give ourselves and others an accounting of the hope that is within."
As we celebrate this day, we should not forget those who suffer from the impact of the coronavirus, and also Christians throughout the world, especially in the Middle East, who continue to endure suffering and hardship as they strive to profess their faith.  The following prayer titled "Palm Sunday" provided by the website "Catholic Images" reflects the need for Jesus in this world and the importance to identify with our suffering brothers and sisters: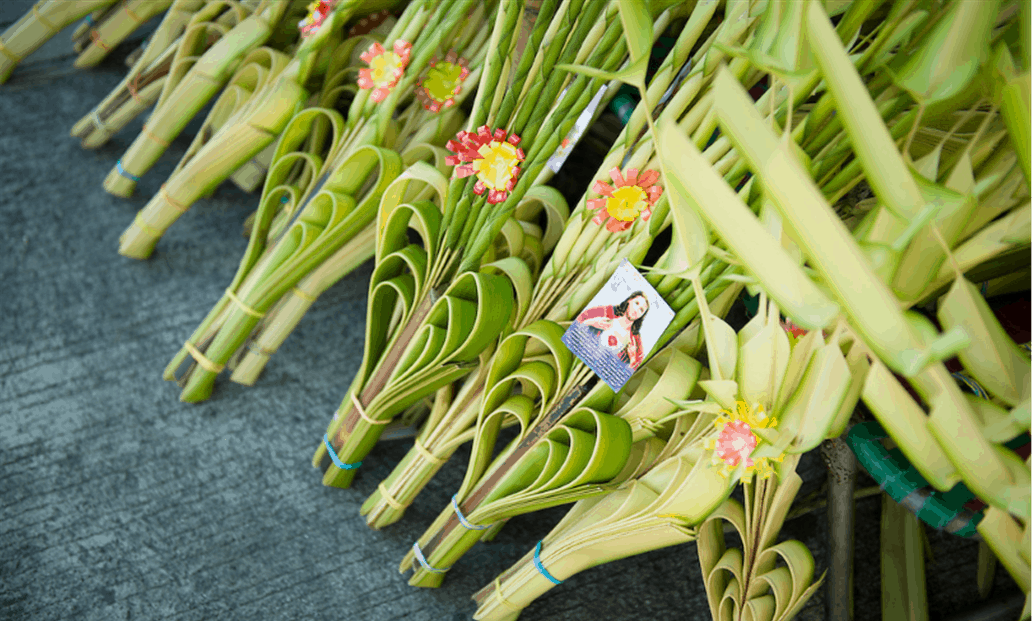 GRACIOUS GOD, YOU HAVE HEARD THE CRIES   OF YOUR SUFFERING PEOPLE.

YOU HAVE SENT JESUS TO US TO BE OUR REDEEMER AND BROTHER.

OPEN OUR EYES TO SEE THE IMMENSITY OF YOUR LOVE FOR US AND THE WONDER OF WHAT YOU HAVE DONE FOR US.

GIVE US THE COURAGE TO BE YOUR HANDS AND HEART FOR THOSE WHO ARE IN PAIN.

GIVE US THE WISDOM TO SPEAK OUT FOR JUSTICE AND RIGHTEOUSNESS.

MAY YOUR WILL BE DONE IN US TODAY AND ALWAYS.  AMEN.
As we reflect on this prayer, we are challenged to keep our focus on Our Lord and avoid the many commercial distractions of the season.  Today, as we celebrate and experience the joy of Palm Sunday, as we shout "Hosanna", we are challenged to heed the words of Our Holy Father and strive to embrace this week in a spirit of humility and reverence and experience this special time of grace.