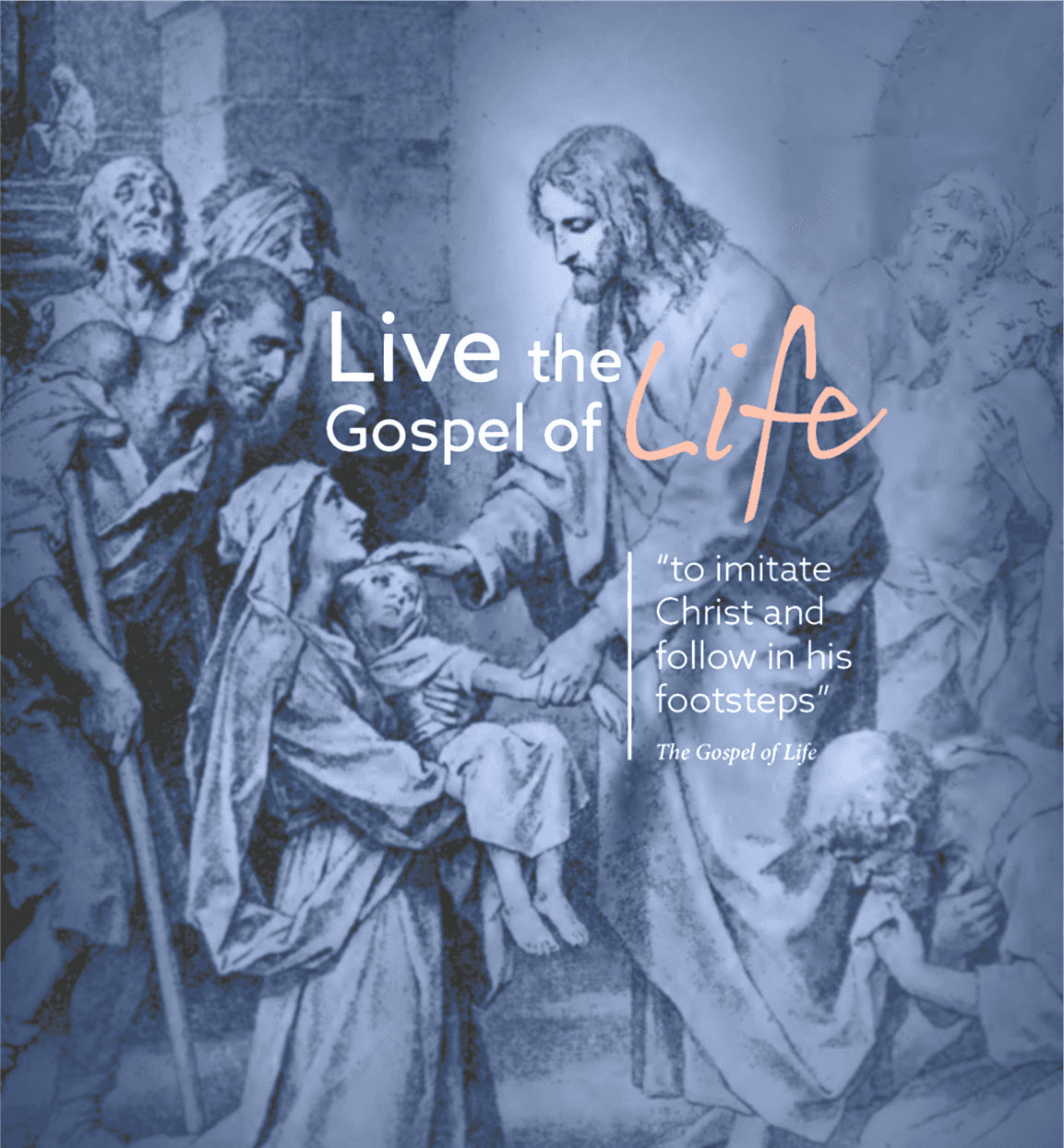 This Sunday we celebrate Respect Life Sunday.  We are invited to proclaim in a public way our appreciation for the precious gift of life.  There will be a series of "Life Chains" which will be conducted throughout the nation on this day.  We are welcomed to participate in the one that will be held between 2:30 p.m. and 3:30 p.m. on Old Alabama Road in an area which will include the space in front of our Church.  The "Life Chain" will be a peaceful, public, and prayerful witness concerning the dignity of all life, especially the lives of the unborn.  We will pray for our nation and its people and we will be exercising our responsibility to speak out on behalf of the value of life.  Members of the Knights of Columbus will be available to assist us as we strive to maintain social distancing and appropriate protocols in these difficult and uncertain times.
As reported by Marie Smith in the publication "National Right to Life News", Pope Francis emphasized the need to protect unborn children, calling abortion a grave problem that undermines the foundation for "the building of justice, compromising the correct solution of any other human and social issue."  He addressed the "primary value of human life" and the "absolute duty to defend it, from conception to its natural end."  Our Holy Father reminded the faithful that the taking of preborn life betrays the "pact that binds the generations among themselves, a pact that enables us to look ahead with hope.  Where there is life, there is hope."
The following prayer for life provided by "Catholics Online" reflects the respect for life which we all should embrace.
As we reflect on this prayer, and on the profound words of Our Holy Father, we are challenged to commit ourselves publicly to the protection of all human life.   If we cannot participate in the "Life Chain" this Sunday, we are invited to speak for the most vulnerable in prayer in the silence of our hearts.
God our Creator, we give thanks to You, who alone have the power to impart the breath of life as You form each of us in our mother's womb;
Grant, we pray, that we whom You have made stewards of creation, may remain faithful to the sacred trust and constant in safeguarding the dignity of every human life.
Through our Lord, Jesus Christ, your Son, who lives and reigns with you in the unity of the Holy Spirit, one God, forever and ever.  Amen.
Please continue to pray for our Holy Father and our bishops, and for a strengthening of a culture of life in our nation and in our world.