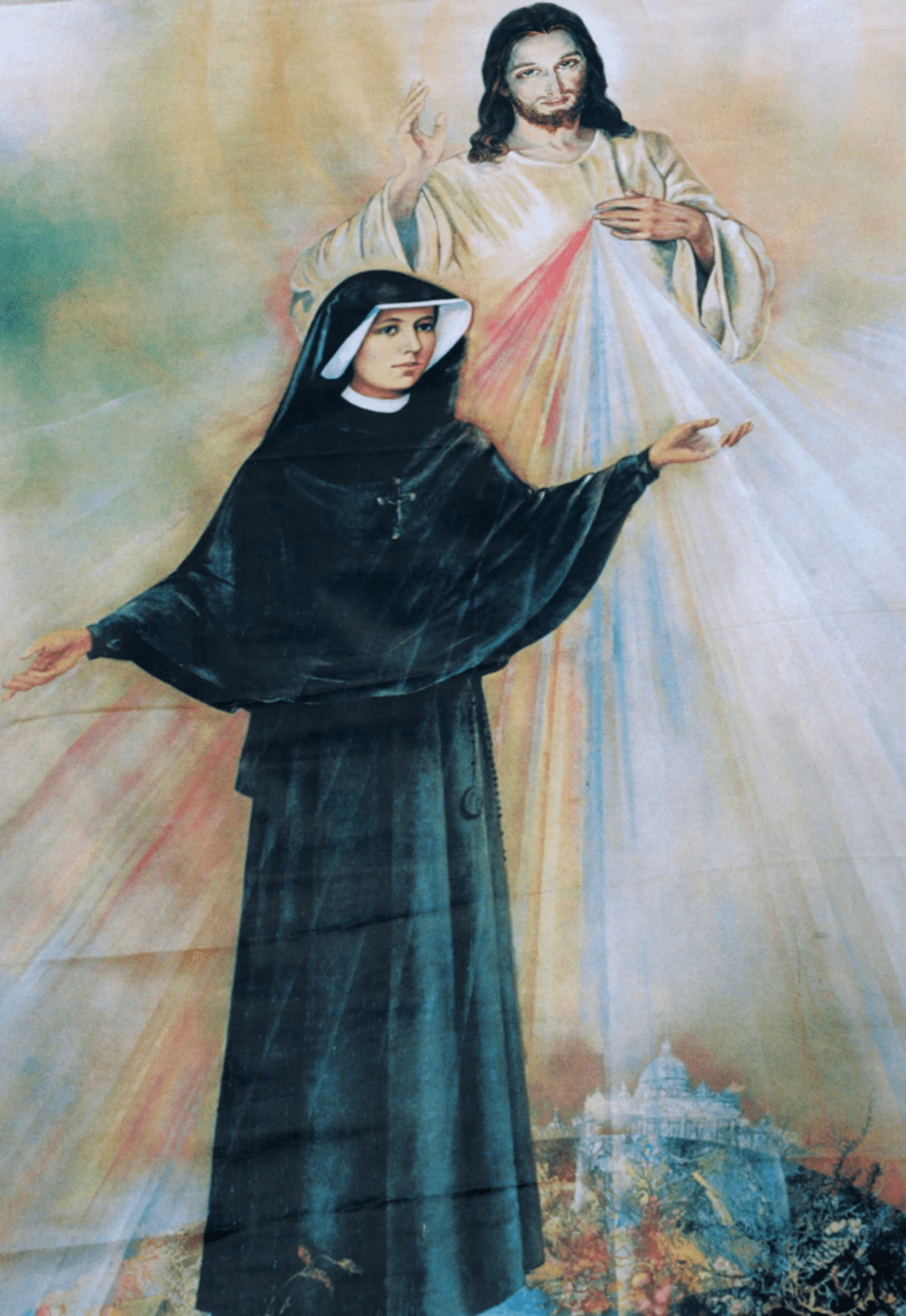 This Sunday we celebrate Divine Mercy Sunday, and we focus on the mercy of our loving God.  The Catholic Church has stated the following about this great feast, as previously noted: "During the Church's millennium celebration in 2000, Pope John Paul II declared that the Second Sunday of Easter is known as 'Divine Mercy Sunday'.  Prior to this celebration, the Pope also wrote a profound encyclical called 'Rich in Mercy'.  This encyclical explained the doctrinal and scriptural foundations for our understanding of mercy.  Our Holy Father looked to a holy woman of Poland, Sr. Faustina, for inspiration.  He canonized Sr. Faustina at that same Mass in 2000 at which he instituted the observance of Divine Mercy Sunday.  He also clearly articulated the essential message that Jesus gave to Sr. Faustina and the message is that the graces of His mercy are greater than the stains of our sins."
Jesus' message to Faustina reminds us that there is no limit to the Lord's mercy for those who truly believe, for those who humbly ask for forgiveness.  Our Holy Father, Pope Francis has urged us to embrace this message and truly reflect a spirit of mercy, repentance and reconciliation in our lives. In a recent homily as reported by the media outlet "Al Arabiya News", he stated, "Sister, brother, do you want proof of that God has touched your life?  See if you can stoop to bind the wounds of others."  Pope Francis also stated, "Let us not remain indifferent. Let us not have a one-way faith, a faith that receives but does not give… Having received mercy let us become merciful."
The following prayer provided by the media outlet "Word on Fire" reflects the depth of the mercy that God extends to us:
God of Everlasting Mercy,
who in the very recurrence of the Paschal feast kindle the faith of the people you have made Your own,
increase, we pray, that all may grasp and rightly understand in what font they have been washed,
by whose Spirit they have been reborn, by whose Blood they have been Redeemed.
As we reflect on this prayer, and on the words of Our Holy Father, we invite our parishioners and friends to embrace the generous gift of God's mercy in a humble spirit of thanksgiving.
This Sunday we will have a Holy Hour at the Church at 3:00 PM, the acknowledged hour of Divine Mercy. All are invited to attend as we thank the Lord for showering His mercy on us.