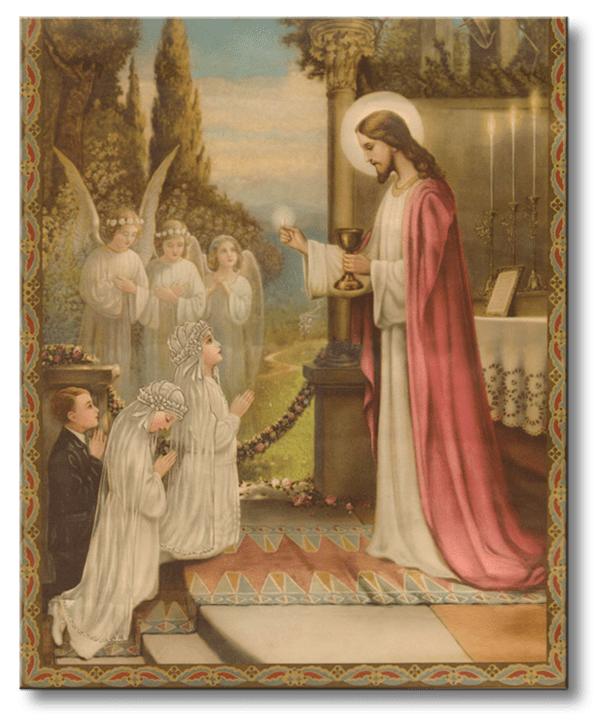 Next Saturday, many of the children in our faith community will make their First Holy Communion at Saint Brigid.  Hopefully, their parents and other loved ones will present them to share with us in the fullness of the Lord's Supper for the first time and watch proudly as these children, with great devotion, take this important step on their journey of faith.
As we reflect on these words of Pope Francis, and as we celebrate the First Holy Communion of these children, we are reminded that the Eucharist is the source and summit of our faith.  We are invited to bond with each other by nourishing together on the Bread of Life in the Eucharist, and then by going forth in loving service of our brothers and sisters, especially our brothers and sisters in need.
This prayer called "On Your First Holy Communion" asks the Lord to guide and bless these children:
May Jesus come to bless you on your First Holy Communion day.
May you feel His loving presence in a very special way.
And as you strive to follow in His footsteps,
may He bless your life with many graces and lasting happiness.  Amen.
 As we reflect on this prayer, we are reminded that the word "Eucharist" means "giving thanks."  And on this very special day of First Holy Communion, we can once again thank the Lord for the great gift of the Eucharist, for our wonderful children, and our vibrant faith community of Saint Brigid.