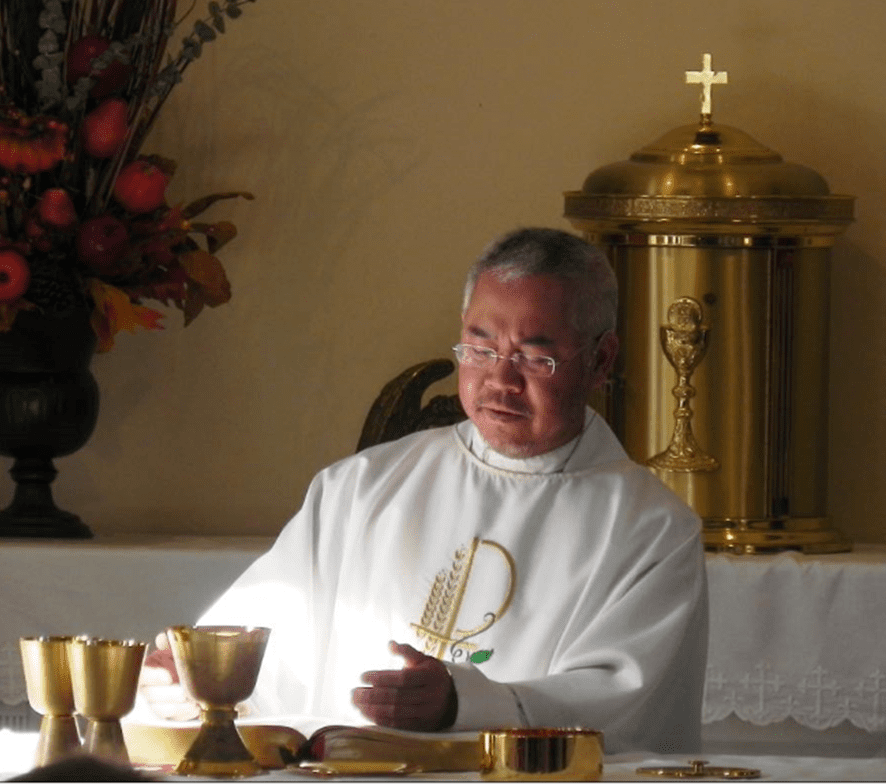 We welcome Fr. "Young" Dung Nguyen to Saint Brigid as a priest in residence.  Fr. Young has been asked by Bishop Tran to coordinate the establishment of a Catholic mission primarily for the Vietnamese community in Northwest Georgia.  He has served as a priest in the Archdiocese of Atlanta for many years in various capacities and has witnessed the rapid growth of the Catholic Church in the Archdiocese, especially among the Vietnamese community.
Fr. Young views priesthood as a wonderful vocation, with a vast number of priests all over the world who faithfully serve the people of God and serve the Church in their priestly ministries.  He feels blessed to be a priest in the Archdiocese of Atlanta.  He is thankful for the spiritual vitality that is evident in the Saint Brigid faith community and wants to do his part to enhance it in any way possible.  While his primary responsibility will be the coordination of the establishment of the mission, he will assist with liturgies and ministries at Saint Brigid as time permits.
Fr. Young enjoys hunting and fishing in his limited leisure time.  He will remain in residence at Saint Brigid until such a time when the mission is established, and a residence closer to the mission can be located.
Please pray for Fr. Nguyen and welcome him to our faith community.