Especially at this time of the year, we remember our loved ones and friends who are graduating from various levels of education.  They have persevered through many years of study, and difficult and challenging times.  Since the health environment has been gradually improving, most graduation exercises can take place in person.  However, for some graduates, there is still some form of online graduation exercises due primarily to the sustained impact of the Covid-19 virus.
Bishop David O'Connell of the Diocese of Trenton, New Jersey recently provided the following advice to local Catholic High School graduating students:
"You are beginning a new chapter in your life.  Soon you will be heading off to college, or work, or some new thing.  You will face new challenges, new opportunities, new struggles, and new happy, joy-filled moments; new friendships, new experiences.  Go with God always my young sisters and brothers, with the Lord Jesus as branches on the vine.  Look for Him in all your new experiences.  And if you cannot see Him at first, know that He is there loving you, leading you, calling you."
As we reflect on these profound words, we realize that our young students face many temptations that can lead them astray.  There is also very often peer pressure to conform to ideas and activities in our culture which are contrary to our Catholic teaching and formation.  Our students truly need our prayers, our support, and our good example to assist them in sustaining a spiritual foundation.
The following "A Prayer for Graduation" (author unknown) asks Our Heavenly Father to guide and bless those who are graduating. We encourage the families and friends of our graduates to take this prayer to heart.   On behalf of our priests, deacons, and staff, we congratulate all our graduates at this special time of the year and wish them well in their future endeavors.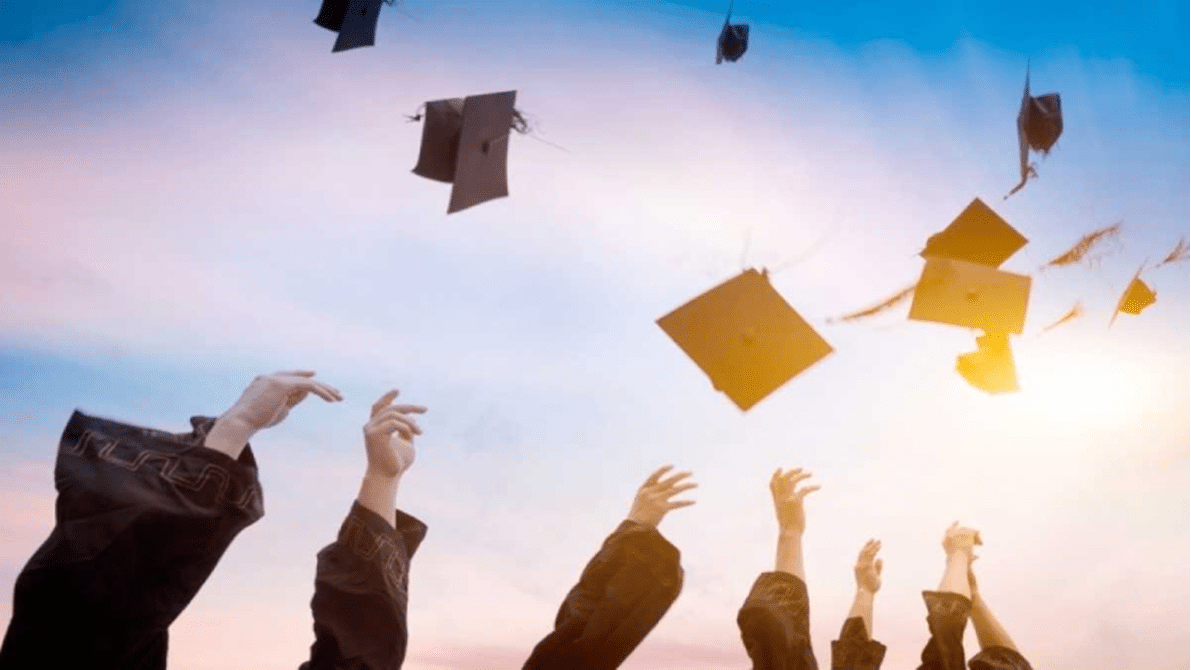 Heavenly Father,
Give grace and courage to the ones who have worked hard and now greet this special time of graduation.
We thank you for protecting and guiding them to this point.  All praise and glory to You!
Inspire the graduates to put to good use all the knowledge, skills, and life lessons gained through their education.
Most importantly, as they face unknown challenges moving on, help them to keep dear the greatest wisdom of all
–  that of knowing Jesus and the power of the Cross!
A chapter has closed and another eagerly awaits.  Pave their road with opportunities and inspire them to live with hope in this incredible journey called life.
Continue to bless the graduates with love, protection, mercy, strength, and wisdom.
May they live passionately to honor and glorify Your name.
In Jesus' name.  Amen.