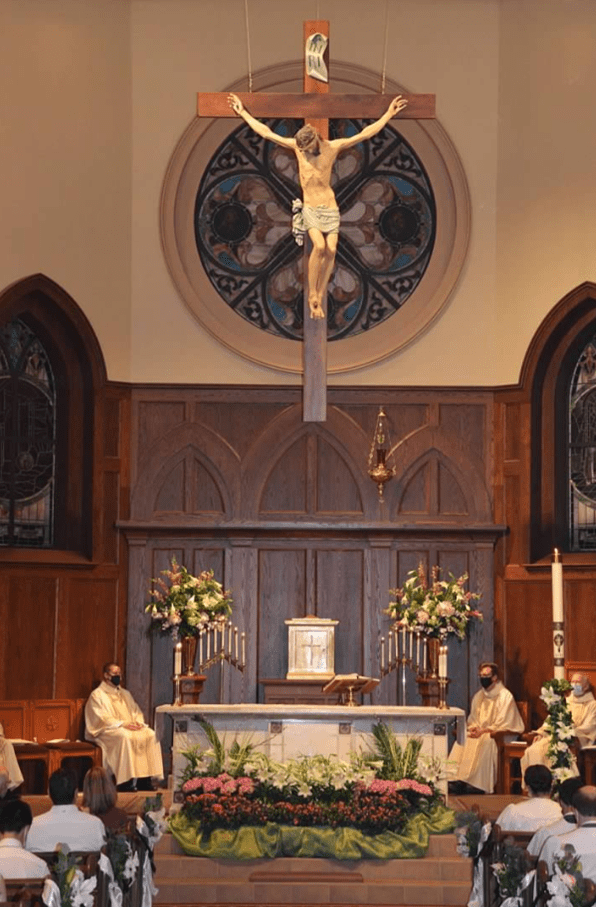 As we know, we are living in difficult and uncertain times due primarily to the sustained impact of the COVID-19 virus.  During these times we have been striving to meet the spiritual needs of our parishioners and friends in conformity with the guidelines and directives provided by the Archdiocese of Atlanta.  We have celebrated our liturgies in creative and reverent ways with the assistance of our clergy, staff, and many volunteers.  We have provided Masses in the Main Church, Masses in Corbett Hall, outdoor Masses, and Masses online.
As we continue in this great season of Easter, on behalf of our clergy, staff, and volunteers,      I want to thank you for your active participation in our liturgies, especially during Holy Week.  We truly appreciate your courtesy, respect, and patience as we celebrated liturgies at various locations (in addition to online).  We also appreciate your courtesy, respect, and patience in entering and exiting our parking areas.  By your active participation, you have truly made the celebration of the resurrection of Christ a sacred and holy one as it should be.
The pictures on pages 4 & 5 of this bulletin provide a glimpse of the beauty and reverence of Holy Week.
As your pastor, I greatly appreciate all you do to enhance the spirituality of Saint Brigid Parish.  It is a privilege to serve you.  Thank you and God bless you.