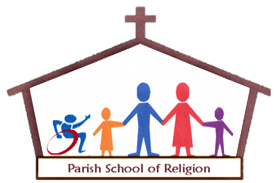 Registration for 2023-2024 Parish School of Religion 
began Monday, March 6th, 2023.   We are currently in need of Catechists for First through Fifth grades.  Please contact the parish office for information on how you can volunteer!!
Please register as soon as possible so that we can adequately provide for all children who register. 
READ the sacramental guidelines if you have a rising second grader.
PSR classes will begin in September and placement emails will be sent mid-August.


Don't wait to start praying with your children.    Prayer Honor Roll Prayers
Use the above link as a reference to the prayers that your child should be learning!
---
Sacramental Guidelines
Archdiocesan guidelines require two years of formal formation either in PSR or Catholic school as preparation for the reception of First Reconciliation and First Holy Communion during the 2nd-grade year.    In 1st grade, all children intending to prepare for sacraments should be enrolled in PSR or a Catholic School.    If you missed participating in PSR during your child's first-grade year, please contact us so we can help your child complete the two-year requirement.   
All Catholic School students in the second grade, whose family is registered at Saint Brigid, should complete the First Communion Registration form found on the First Communion page. 
For each child enrolled in PSR, we must have the current year's registration form completed and baptismal documentation on file to process the registration.  No child will be turned away due to financial constraints; please talk to us about payment options and discounts.  If you have questions, please contact the PSR staff, we are happy to help!