We have one last  opportunity for a volunteer catechist.  We are in need of a Pre-k 3 catechist at Sunday 8:45.   Please prayerfully consider being a catechist for us this upcoming year training and support are provided! Contact us to get more information!
Placement emails have be sent to all families registered for PSR. If you registered and did not receive an email please contact the parish office.

The first PSR sessions are Sunday, September 8 and Monday, September. 9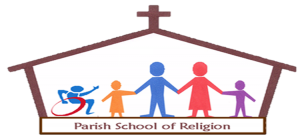 PSR offers sessions for Pre-K3 through 5th grades on:
Sundays, from 8:45 – 10:00 AM,
Sundays, from 10:30 -11:45 AM, and on
Mondays, from 5:00 – 6:15 PM.
While we hope to foster an environment of lifelong formation for both children and adults; we do adhere to the Archdiocesan guidelines that require two years of formal formation either in PSR or Catholic school as preparation for reception of First Reconciliation and First Holy Communion during the 2nd-grade year.   At 1st grade, all children intending to prepare for sacraments should be enrolled in PSR or a Catholic School.  For each child enrolled in PSR, we must have the current year's registration form completed and baptismal documentation on file to process the registration.  No child will be turned away due to financial constraints; please talk to us about payment options and discounts.
Our many class options require that we recruit two adult catechists for each class offered.  Our Parish School of Religion is a volunteer-driven ministry.  All of our catechists are volunteers.  We are always happy to help new volunteers feel comfortable and offer training and support.  Please prayerfully discern a calling to help us provide the most extensive program possible by volunteering in some capacity with us each year!  Please call us for additional information on ways you can help or see our volunteer form.
Registration
Registration for 2019-2020 began on Monday, March 4, 2019.  Since our sessions fill on a first come/first served basis, the sooner you register, the greater the chances of getting your first session choice.  As well, all catechist volunteers receive priority placement and a generous discount.   Please inquire as to how you can volunteer!
From Mass to Mission Video – Why is Mass Important?
From Mass to Mission Video – We Get Ready For Mass
From Mass to Mission Video – We Listen to God's Word
From Mass to Mission Video – We Receive Christ in the Eucharist, Part I
From Mass to Mission Video – We Recieve Christ in the Eucharist, Part II
From Mass to Mission Video – We Are Sent Out to the World