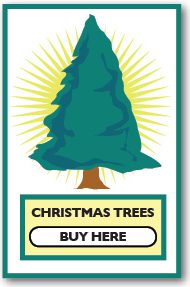 The Christmas Tree Sale is one of our two main fundraisers for our ministry. We have been providing beautiful trees to St. Brigid parishioners and the surrounding community since 1999.
Tree Lot Hours
The tree lot opens at 10:00 a.m. on the Friday following Thanksgiving, November 29, 2019.  Special hours this weekend only, Friday, Saturday and Sunday from 10:00 a.m. to 8:00 p.m.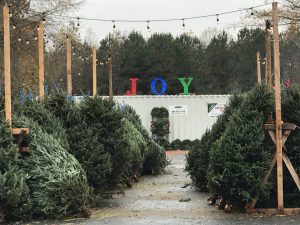 Regular
Monday – Friday: 6:00 p.m. – 8:00 p.m.
Remaining Weekends – 10:00 a.m. – 9:00 p.m.
Saint Brigid Church address: 3400 Old Alabama Rd, Alpharetta, GA 30022
Volunteers needed
As you can imagine, it takes a community of volunteers to make the Christmas Tree Sale a success.  Volunteers are divided into teams and assigned a small number of shifts to lighten everyone's load. The tree lot build will occur Sunday, November 24th.  If you're interested in helping out this year, please contact David Adams at:
dadams0623@gmail.com.
Volunteer Tree Lot Schedule: Located under IMPORTANT DOCS
---
Other MOSB Pages
Home  |  Monthly Meetings  |  Service Opportunities  |  Resource Center  |  Charity Challenge  |  Christmas Trees  |  Super Bowl Boston Butts |  Contact Us  |  Photo Gallery
---