Gentlemen,
As we prepare for the Resurrection of our Lord, we wanted to provide a quick MOSB update, encourage your active participation in the many opportunities to enhance your Lenten journey and wish you and your extended family our best wishes for health, happiness and hope!
First the quick update:  Men of Saint Brigid underwrote a very successful Super Bowl Butts program to support our alliance with the Mustard Seed Ministry.  While the totals are not yet final, we did generate over $9,000 for the cause.  This was on the heels of another successful year of providing beautiful Christmas Trees for the parish and surrounding community.  Our Christmas Tree Sales generated the funds- over $25,000- we needed to support our "Giving Guide' charities.  We were also able to provide trees to almost 60 deserving families through our donate a tree program in conjunction with Saint Vincent de Paul.
Put May 10, 2021 on your calendar.  We can always use more participants, sponsors and volunteers as we ramp up for our 22nd Annual Monsignor Reynolds Charity Challenge.  It will be held, once again, at the Country Club of Roswell, please pray for its dramatic success!  New this year there are two popular additions- Nine, Wine and Dine, a 9 hole golf option at River Pines Golf Course and Pickle Ball!  Both options include the Wine Tasting and Dinner.  Please consider supporting our biggest fundraiser of the year.  Don't hesitate to invite your friends and neighbors to join us, a great time is had by all!  There are still tennis spots available too!
Here are some opportunities to enhance your Lenten Journey:
1)
 Consider Eucharistic Adoration in the Chapel.  Add an hour if you are already a guardian- it just may be the best hour of the week!
2) Stand for Life:  The Men of Saint Brigid handle the noon- 1:00 PM hour at FEMS abortion clinic, 1924 Cliff Valley Way, Atlanta.   We stand in peaceful prayer, hoping to change hearts through our presence. www.menofsb.com.
3) Usher and/or Greet- Inside or Out.  Inside greeters and ushers work their regular Mass.  Outside greeters, get bonus time in front of Saint Brigid.  Ushers: jeffcooney3@gmail.com.  Outside Greeters: stuhltrw@att.net.
4) Consider making a weekly food donation to Saint Vincent de Paul- the drop box for non perishable items is in front of the office.
5) Listen to the Quest AM 1160.  It will change the trajectory of your day.  Our own Jack Tyson co-hosts a show w/Father Jim Blount- Tuesdays at 2:00PM.  The Divine Mercy Chaplet is prayed everyday at 3:00 PM.  Download the app at TheQuestAtlanta.com.
6) Add a weekly Mass for Lent.  The 6:30 Mass in the Chapel is back.  9:00 AM is in the Sanctuary.
7) Subscribe to Bishop Barron's daily reflection. www.wordonfire.org.
8) Plan to Participate in 'The Search'!  This comes highly recommended by Deacon Henry.
9) Join the Habitat Build: www.saintbrigid.org/habitat
10) Attend the Parish Mission- March 15- 17(M-W) presented by Joe Farris- He is energetic, inspirational and thought provoking.  Two times each day: 10:00 AM and 7:00 PM.
If you haven't been to Mass in a while, consider the parking lot Mass Saturday at 7:00 PM – the safety of your own vehicle and communion outdoors. Try it!
We hope that you are healthy, happy and hopeful in preparation of the greatest gift of love, our God laying down His life for our sins!  His sacrifice for our sake allows for our redemption.
May your Lent be filled with wonderful surprises, deepened faith and the grace of God's peace.
The Men of Saint Brigid Board.
Like us on Facebook:  Men of Saint Brigid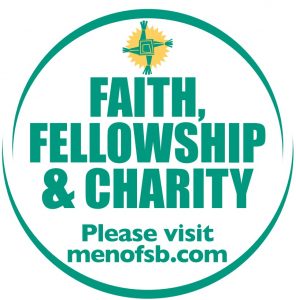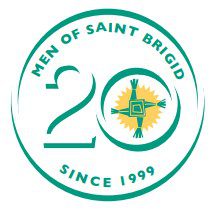 ---
Other MOSB Pages
Home  |  Monthly Meetings  |  Service Opportunities  |  Resource Center  |  Charity Challenge  |  Christmas Trees  |  Super Bowl Boston Butts |  Contact Us  |  Photo Gallery
---